Source:
Date:
Updated:
Cloud Carib
Friday, July 19, 2019
Friday, July 19, 2019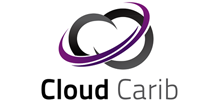 BRIDGETOWN, Barbados, July 18, 2019 (GLOBE NEWSWIRE) — Cloud Carib has been named as one of the world's premier managed service providers on the prestigious 12th-annual Channel Futures MSP 501 rankings.
Coming in above all other providers in the Caribbean and Latin America, and #160 out of 501 managed service providers worldwide, there's a lot to be proud of for The Bahamas owned and headquartered company.
Every year, MSPs worldwide complete an extensive survey and application to report their product offerings, growth rates, annual total and recurring revenues, pricing structures, revenue mix and more.