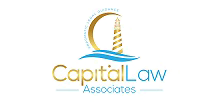 A new Nassau-based law firm is offering external general counsel services, which is a first for The Bahamas' legal sector.
Capital Law Associates aims to assist business clients to create and manage proper governance regimes in line with legal requirements, as well as internal governance to foster business efficacy and success.
Founder Yvette Rahming, former APD Ltd assistant vice president and senior executive with a portfolio of in-house general counsel and head of safety, has re-engineered the role of in-house legal counsel to serve the local business community.