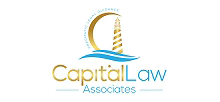 A new Nassau-based law firm is offering external general counsel services, which is a first for The Bahamas' legal sector.
Capital Law Associates aims to assist business clients to create and manage proper governance regimes in line with legal requirements, as well as internal governance to foster business efficacy and success.
Founder Yvette Rahming, former APD Ltd assistant vice president and senior executive with a portfolio of in-house general counsel and head of safety, has re-engineered the role of in-house legal counsel to serve the local business community.

Through the service, businesses of all sizes can engage with the business legal counsel to develop operational and strategic plans, while not having to consider the cost of an onsite legal department or inside counsel.

Rahming (pictured) says she believes that companies need to take action on corporate governance.
"It's not just complying with regulatory requirements; it is doing the right thing for your company, its stakeholders and your employees," she says.
She adds: "A company that focuses on its governance regime will ultimately see its return on investment in this regard. Establishing, following and reviewing proper governance practices in one's business will cause sustainability and profits."
Rahming says the firm will provide human resources advisory services, policy and operational processes development advisory, environmental health and safety compliance advisory services, risk identification/management, corporate services and board of director and corporate secretary services, among other things.
Contact:
10 Elizabeth on Bay
P.O. Box EE15616
Bay Street, Nassau
The Bahamas
(242) 356-3835