Source:
Date:
Updated:
Author:
TheBahamasInvestor.com
Thursday, November 1, 2018
Thursday, November 1, 2018
Catherine Morris
The Caribbean Association of Banks (CAB) is holding its 45th conference and AGM in The Bahamas this week, bringing together bankers from all over the region to discuss industry issues such as Fintech, financial inclusion, regulatory opportunities and trade disruptors.
Speaking ahead of the event, which takes place at the Melia Nassau Beach resort in Nassau until November 3, CAB general manager Mary Popo said the event's theme 'Banking in the Era of Digitalisation' is a timely one.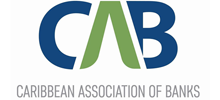 "Digitalisation is the future for all businesses, not just financial services. We thought it would be apt for this conference so we can explore the issue further," she said.
"We are touching on a lot of issues, not just the technical aspect of technology, but also looking at how we can use our human resources to transform our organisations. There must also be a mindset that will embrace, promote and work with technology."
Around 250 attendees are expected to attend the conference, which runs today and tomorrow. Speakers on the agenda include Central Bank governor John Rolle, governor of the Eastern Caribbean Central Bank Timothy Antoine and CAB chairperson Joanna Charles.
Popo said the annual event is a highly anticipated part of the CAB's calendar and a chance for the regional industry to network. "It is hugely important for industry players to come together to exchange ideas and share best practices."
The CAB formed in 1974 and has 77 member institutions spread throughout 20 countries. Last year, the organisation's conference took place in the Dominican Republic.
Popo said The Bahamas was chosen as the 2018 venue thanks to its well-established financial centre, adding: "The Bahamas is a very attractive place for delegates to come to."