Source:
Date:
Updated:

Tourism Today
Friday, June 14, 2019
Friday, June 14, 2019

The inaugural Destination Bahamas Meetings, Incentives, Conferences and Events ( MICE) Exchange Conference welcomed 30 international incentive travel partners earlier this month, giving them the opportunity to experience The Bahamas firsthand.
The conference, which took place during the first week of June, was hosted at Baha Mar by the Bahamas Ministry of Tourism and Aviation (BMOTA) and led by BMOTA's Director of Group Sales, North America, Janet Johnson-Cuffie.

According to BMOTA officials, the MICE market accounts for nearly 40% of The Bahamas' overall tourism business. As The Bahamas' dynamic marketing campaign continues to heighten awareness of the destination brand, tourism officials are hopeful that international visitor arrival numbers will continue to climb through the end of 2019 and beyond.
"It's really great to have these MICE planners come down and experience what we have to offer," said BMOTA Deputy Director General Ellison "Tommy" Thompson. "It's important to create partnerships with professionals within this niche market; to not only showcase what The Bahamas has to offer but to collaborate and produce innovative ideas on how they can better service clients and go beyond their expectations."
Conference participant Vanessa Grant, Owner of Manifest Site Selection and Event Services,Orlando Fl, commented: "One of the main reasons I came to this particular event is because we have customers that are very interested in the destination."
"The Bahamas is getting a lot of positive press and it's a very exciting time for the islands," she continued.
The objective of the Destination Bahamas MICE Exchange Conference is to create a forum that will deliver a memorable, educational and inspirational experience for attendees.
"The success of this event will be the driving force for many more such meetings. We are determined to showcase globally that everything is truly better in The Bahamas," remarked Director Johnson-Cuffie.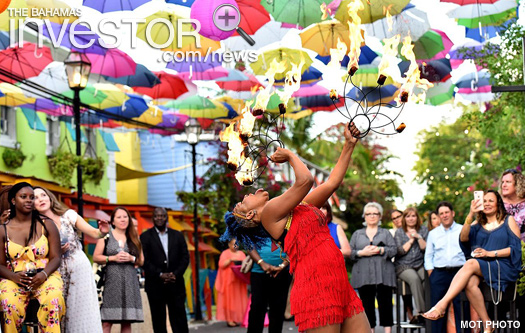 (MOT Photo)