Prime Minister Dr Hubert Minnis and official delegation attend the first business session of the 40th Regular Meeting of CARICOM Heads of Government in St Lucia yesterday.
Items on the agenda included blacklisting, the Small Island Developing States Resilience Foundation, and the Caribbean Single Market and Economy.

CARICOM special guest Erna Solberg, Prime Minister of Norway, will also addressed the session.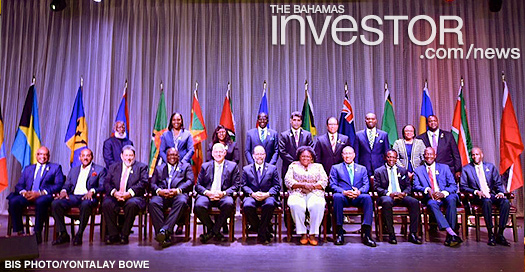 Pictured: Leaders of CARICOM at the 40th Regular Meeting in St Lucia during the official opening ceremony, July 3, 2019. Bahamas Prime Minister Dr Hubert Minnis is seated at left. (BIS Photo/Yontalay Bowe)