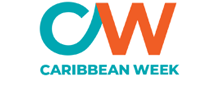 Director general of The Bahamas Ministry of Tourism and Aviation, Joy Jibrilu, led The Bahamas contingent at the recent Caribbean Tourism Organization (CTO) Week 2019, in New York City.
The Bahamas team included the local staff of the Bahamas Tourist Office, New York, as well as a Bahamian culinary team that represented The Bahamas in CTO's Annual Rum and Rhythm Festival.

The annual week of activities is organized by the Caribbean Tourism Organization. The event, which draws tourism officials, industry executives, the media, the Caribbean Diaspora, travel agents, consumers and students, provides an opportunity to "showcase the best of Caribbean tourism".
In addition to taking part in many of the week-long activities and events, Jibrilu also provided interviews with various local media houses and Caribbean newspapers.
Jibrilu also joined the Caribbean Marketing Conference for Ministers, Commissioners, Directors of Tourism and other industry representatives.
Pictured: (from left) Valery Brown-Alce, senior director; Vandia Sands, marketing representative; director general Bahamas Ministry of Tourism and Aviation, Joy Jibrilu; Chrystal Bethel, marketing co-ordinator and Mykala Moss, area manager, New York. (BTO NYC Photo/MOTA Bahamas)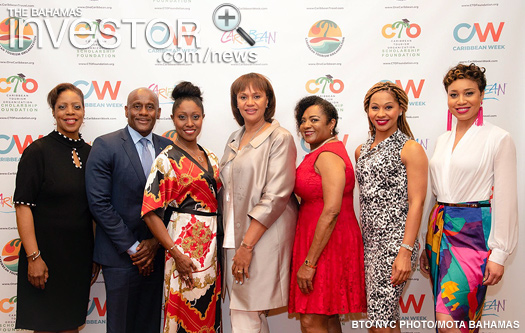 Pictured (from left) Valery Brown-Alce, sr. director marketing; Jeff Rodgers, manager sports tourism marketing; Mikala Moss, area manager, New York; director general Bahamas Ministry of Tourism and Aviation, Joy Jibrilu; Ebianna Smith, senior executive; Chrystal Bethell, marketing co-ordinator; Vandia Sands, marketing representative. (BTO NYC Photo/MOTA Bahamas)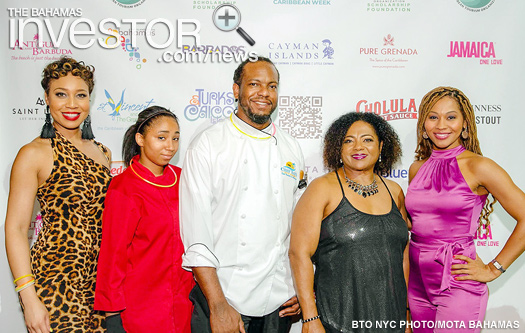 Pictured: (from left) Vandia Sands, marketing representative; Jewel Johnson, assistant to the chef; chef Kermit Mackey; Ebianna Smith, senior executive and Chrystal Bethel, marketing co-ordinator. (BTO NYC Photo/MOTA Bahamas)