Palm Cay residential complex on New Providence's southeast shore has brought to market its $100 million luxury condominium and penthouse offering.
One Marina is adjacent to the property's marina and was 40 per cent sold before being released to the general market, according to Myles Newell, the recently-appointed director of sales and marketing.

"The pre-release response was really encouraging," said Newell. "When we shared the design and site plan with owners and new clients prior to going to market, expression of interest was almost instant."
That interest, said Newell, was divided between those who wanted to own a second residence at Palm Cay for family or investment, and those who plan to move into the new complex and sell their existing unit.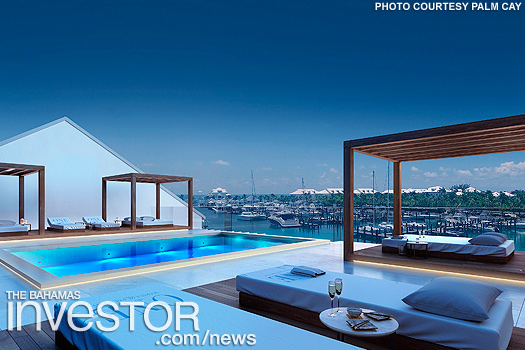 Newell credited two factors for the positive response.
"Palm Cay has a strong track record with property values appreciating consistently," he noted.
"The resort-style development has already had approximately 160 properties purchased since opening. Developers have put $65 million in the ground and you can see it in the quality of the infrastructure, construction and amenities that are unparalleled for a residential community of homes that fall mostly under $1 million."
"In addition, the economic picture is brighter as confidence continues to rebuild. A decade has passed since the recession that frightened a lot of people off and the pent-up appetite for investment in real estate is strong."
Given that double drive, the Palm Cay representative said developers are expanding marketing efforts with a multi-channel campaign focused on North America.
The first newly designed, Palm Cay high-end real estate offering to come to the market in almost a decade features 84, two and three-bedroom residences.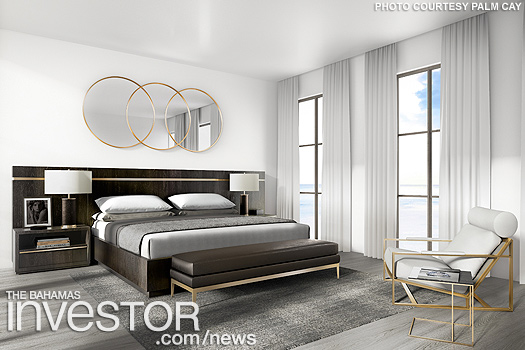 (Photos/images courtesy Palm Cay)