Source:
Date:
Updated:
Author:
TheBahamasInvestor.com
Wednesday, September 27, 2017
Wednesday, September 27, 2017
Toshiba Robinson-Blair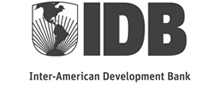 Caribbean head of the Inter-American Development Bank (IDB) Therese Turner Jones has urged the region to learn new methods and apply novel solutions to coastal management, while optimizing and refining existing capabilities.
Speaking at the IDB's Caribbean Coastal Resilience Forum, which was held at The Island House resort in The Bahamas earlier this week, Turner Jones said that embracing innovative technology and its attendant efficiency gains, as well as capturing, analyzing and applying "big and dynamic" data is essential to creating coastal resilience across the Caribbean.

The first of its kind for this jurisdiction, the forum brings together leading scientists, technical experts and policy makers from Suriname, Belize, Guyana, Dominican Republic, Haiti, Jamaica, The Bahamas, and Trinidad and Tobago.
"Coasts are dynamic and diverse and so should be our efforts to sustain the ecosystem, and socioeconomic services that their natural capital provides," said Turner Jones.
A sea level rise of a single meter would place 36 per cent of major tourism properties, 38 per cent of airports, 14 per cent of road networks and 90 per cent of sea ports at risk, according to the 2012 report Climate Change Risk Profile for The Bahamas.
In 2011, the United Nations Economic Commission for Latin America and the Caribbean (ECLAC) pegged the progressive impact of climate change by 2050, on The Bahamas between $17-19 billion.
"Sustainable and effective stewardship of such a spatially extensive and diverse natural capital inheritance, while facilitating prudent economic growth and development, remains for now and the foreseeable future, a considerable challenge for the region," said Turner Jones.
According to Annette Kilmer, the IDB's senior operations advisor on climate change and sustainable development, the cost of not acting on climate change is projected to reach 20 per cent of the Caribbean region's collective GDP within the next 80 years.
"We are now able to analyze coastal risk and provide innovative solutions for improving resilience at a fraction of the cost in a fraction of the time. This is no mean feat and it's a very important one considering the challenges the world, and the Caribbean specifically, faces in terms of coastal resilience," she said.
Kilmer reported that new technology provides essential data and reduces collection/analysis time by 80 per cent, which has obvious policy implications, allowing authorities to act faster and, hopefully, more decisively to prevent damage to coastal communities.
Nature-based infrastructure is a part of the cutting-edge solutions and could reduce risk by 60 per cent. In Belize, for instance, coastal habitats were found to prevent erosion over 340km, resulting in average saving of $2.5 billion a year in avoided damages. Most of that protection comes from healthy coastal environment and mangroves able to reduce wave heights.
"When you combine faster, better and cheaper data with innovative, effective solutions that incorporate nature, it makes economic sense," she said. "In the US, for every dollar spent on risk reduction, the country is provided with $4 of benefits."
Expert in disaster management and probabilistic disaster risk assessment for hurricane and coastal flooding, Dr Raul Medina, stressed the need for a sound risk profile assessment. Once present risks are evaluated nations are better able to establish risk reduction goals, said Medina, who is the vice president of IH Cantabria, a research centre based in Northern Spain.
Among other things, a probabilistic assessment would help to determine the maximum probable loss and the average annual loss due to a hurricane and/or coastal flooding. The Bahamas is in the process of having its own done.
Still, Dr Michael Beck, lead marine scientist at The Nature Conservancy, pointed out post disaster spending dwarfs the conservation spend globally, suggesting prevention is better than a cure. Reefs and mangroves, he said can reduce a nation's storm risks.
The scientist noted that losing just the upper most meter of living coral reef causes the cost of storm damages to double along the coastline.
"The reefs are providing really significant benefits and we can quantitatively value them," he said. "In averted damages, it results in savings of hundreds of millions of dollars every year.
Just in the case of The Bahamas, reefs save this archipelagic nation around $14 million in averted damages per annum, said Beck. And, in one case study in the Philippines, mangroves are reducing flooding damages every year by 25 per cent to property and people, particularly, the most socially vulnerable. Meanwhile, marshes reduce storm damages by 15 per cent annually.
Adam Hosking, a director at CH2M Halcrow<-- -->, a leading UK-based consultancy specializing in planning, design and management services for infrastructure development worldwide, discussed how small island states can utilize technology to underpin sound decision-making, promoting sustainable coastal resilience.
He noted that there are very cost-effective ways – namely satellite and drones – to develop data and fill in data gaps, that would ultimately help to reduce a nation's vulnerability to adverse weather.
tblair@dupuch.com