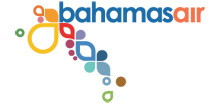 Deputy Prime Minister and Minister of Works and Urban Development Philip Davis has said that the strategic plan for Bahamasair is focused on addressing a restructuring of the domestic routes and the potential outsourcing of low density routes to reduce the airline's losses.
The national flag carrier is also exploring expansion of the international routes to open up new markets to service our tourist economy, Davis added, speaking at a reception announcing the appointment of the new managing director Tracy Cooper and other executive managers at Bahamasair Holdings, February 9, 2017.

"Expansion of routes into the West Coast of the US and Canada is being explored along with more direct flights between the Family Islands and Florida. Development of a strong partnership with Baha Mar is being explored to provide airlift support for the resort."
He noted that the expansion of the international routes has begun with the reintroduction of a service into Haiti.
The Deputy Prime Minister said: "In addition to the improvement and expansion of its domestic and international routes, it is Bahamasair's position that equal emphasis should be placed on the establishment of a National Air Transport Policy to address approval of operators, fair competition and safe operations."
He also explained that at the start of the current government administration, industrial agreements between Bahamasair Holdings Ltd and its four trade unions had expired, some for as many as three years.
"We quickly reopened negotiations and signed all four of our industrial agreements that are effective through 2018; we have achieved labour peace and ushered in a sense of job security," Davis said.