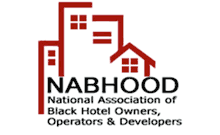 Hotel and Tourism executives from around The Bahamas, the Caribbean and the US congregated last week at the 21st Annual International African American Hotel Ownership & Investment Summit & Trade Show held at the Miami Marriott Biscayne Bay Resort July 26-28.
The annual summit was hosted by the National Association of Black Hotel Owners, Operators & Developers (NABHOOD), Black Meetings & Tourism Magazine and Horizons International Group.

This year's NABHOOD Chairman's Award went to the Mayor of the City of Baltimore Catherine Pugh.
The NABHOOD Trail Blazer Award went to Thomas Penny III, President Donohoe Hospitality Services. This year's Asian American Hotel Owners Association Outstanding Hotelier Award went to Tracy Prigmore, Principal of TLT Solutions/Hampton Inn Waldorf.
"The NABHOOD awards are given to individuals who have the vision and the ability to make this industry grate," said president of NABHOOD Andy Ingraham. "We are proud of the progress each one of the awardees has made."
The summit was held under the theme: Creating a New Generation of Diverse Hospitality Leaders.
In total, over 40 speakers took part throughout the summit including The Bahamas' Travis Robinson, a 2015 alumna of the NABHOOD Hospitality Student Leadership Summit and the youngest serving Member of Parliament and Parliamentary Secretary to the Ministry of Tourism & Aviation in The Commonwealth of The Bahamas.
Other speakers include William Marlin, Prime Minister, St Maarten; Dionisio D'Aguilar, Minister of Tourism & Aviation, The Bahamas; Paul Pennicook, director, Jamaica Tourism Board.