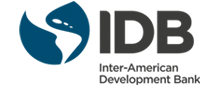 NASSAU, The Bahamas – The Government of The Bahamas and the Inter-American Development Bank (IDB) jointly organized a seminar on "Innovation, Transparency and Service Delivery." Keynoting the seminar today, the Prime Minister of the Bahamas, Rt. Hon. Perry Christie, emphasized that: "Given the harsh economic climate, we cannot afford the luxury of not maintaining tight control of the management of the peoples' funds. More critically, we must be able to account for how that money is spent, so that all can understand what it was spent on, why the vendor was chosen and the expected benefits to be gained from that allocation."

In recent years, The Bahamas have made important progress towards consolidating a National Development Plan, which is known as Vision 2040, in response to a global context signaled by economic slowdown, citizens with new and growing aspirations, and the need to strengthen the confidence of Bahamian citizens in their public institutions.
But the key issue is how to move from commitments to   actual implementation.
And that's why experts from the IDB's Department of Institutional Capacity of the State, along with representatives from the Office of the Presidency of Colombia, highlighted best practices and international standards in the area of transparency and service delivery, including concrete examples of activities from our region and globallyfinanced by IDB's Transparency Fund.
The event sparked a high-level conversation with key Bahamian Government officials to identify new avenues and innovative approaches that will help guide the implementation of important commitments included in the National Development Plan.
The seminar called for continued action with respect to broadening and deepening the interactions between the government, private sector firms, and citizens. Useful takeaways at the seminar included the following:
In the digital age, a more active, informed citizen is demanding greater government openness and participation. Implementing a Freedom of Information Act for The Bahamas is the first step towards this goal, but this step needs to be accompanied with enhanced institutional capacity.
It is also essential to promote innovation and effective cooperation between governments and citizens as well as among and within public agencies, as a means to improve public policies.
Finally, it is crucial for The Bahamas to streamline the bureaucratization of procedures, not only to eliminate opportunities for corruption, but also for citizens to receive quality services in a timely manner.
Florencia Attademo-Hirt, the IDB Country Representative for The Bahamas, gave an overview of IDB's support to this agenda and emphasized that the National Development Planisnearing completion, but the work to implement key governance reforms is ongoing. This event signals a commitment to ensure that change happens. Only a well-managed government will improve the conditions for development planning, transparency and better results for all Bahamian citizens.