Source:
Date:
Updated:
Author:
TheBahamasInvestor.com
Monday, August 29, 2016
Monday, August 29, 2016
Catherine Morris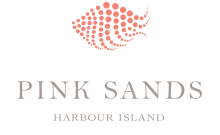 Pink Sands Resort on Harbour Island is investing more than $3 million in upgrading the property – adding a new real estate component and renovating existing facilities.
The resort, one of the oldest on the small island off the coast of Eleuthera, is now beginning phase two of the project having renovated the main kitchen area, reception, gift shop, restaurant and several cottages. Under the second phase, nine cottages are scheduled to be completed by the end of the year. The third and final phase will begin in January 2017 and see the remainder of the cottages completed.

By the time the upgrades are finished in late 2017, the resort will be able to offer buyers their choice of 25 British colonial style villas ranging in price from $1.5 million to $4.8 million.
Pink Sands general manager Thomas Parke said interest in these one and two-bedroomed cottages has been high, with around 70 buyers inquiring in pre-construction offerings. Investors will also have the option of putting their villas into the resort's rental management programme.
"There is additional advantage in the investment of the resort now with the Bahamian Hotel Act allowing significant savings in real estate transfer tax by putting one's unit into the rental programme," said Parke. "This programme also provides for capital recovery on one's purchase. Pink Sands is the perfect location for consumers to own a managed residence."
According to Parke, the tourism market on the island is performing well and he is optimistic that it will continue to trend upwards. "Harbour Island has a rich hospitality history with notable visitors that have made this destination a much sought after location within The Bahamas. Tourism continues to increase with many businesses and residents making improvements and adding services. The quality of services, the marina, dining, shopping, beaches, cleanliness and safety of the island are the envy of other neighbouring destinations."

Click here to view/download a brochure about the resort's home ownership & stewardship. [PDF 1 MB]