Source:
Date:
Updated:

Lightwave Online
Wednesday, August 31, 2016
Wednesday, August 31, 2016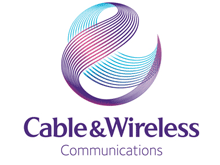 August 30, 2016 (Lightwave Online) – C&W Communications has reached an agreement with Ericsson (NASDAQ: ERIC) and Cisco (NASDAQ: CSCO) to supply and install IP networks in three of the service provider's Caribbean markets. The technology suppliers will assist in the upgrade of C&W's IP backbone network in the Bahamas as well as the construction of a new business-to-business IP/MPLS network in Jamaica and Barbados.
Cisco will provide the hardware for the infrastructure enhancements, while Ericsson will provide project management services. The hardware includes Cisco routers and switches from the ASR9000, ASR900, and WR4500 families, backed by supply and installation of Cisco's EPN-M network management system.

"We needed a powerful and intelligent solution to bring IP networking to both Jamaica and Barbados, while at the same time improving the IP network in The Bahamas," says Carlo Alloni, executive vice-president and CTIO at C&W. "This partnership will allow us to offer even more value-added services, including our world class IPTV services, as well as introduce more innovative solutions to our customers."
"Cisco and Ericsson working together have the combined breadth, depth, and lifecycle engagement required to help operators like Cable & Wireless succeed in their transformation to an IP-centric network," asserts Jordi Botifoll, Cisco president for Latin America and senior vice president in the Americas. "Working together on this project will lead Cable & Wireless to a standardized approach across other markets, so that all their business-to-business and IP fixed networks will be supported by IP/MPLS, helping them do things better and faster."
Ericsson and Cisco formed a global business and technology partnership in November 2015 to offer routing, data center, networking, cloud, mobility, management and control, and global services capabilities (see "Ericsson, Cisco team for joint mobile, IP, cloud offerings"). The companies announced the first product from the partnership, the Ericsson Dynamic Service Manager, in February 2016. The partners say that they have achieved more than 200 active customer engagements and several contract awards in IP (routing and transport) and services. The companies announced deals with 3 Italy, Vodafone Portugal, and Aster Dominican Republic earlier this year.
Source: Lightwave Online.