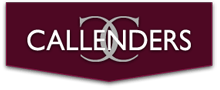 Callenders & Co Counsel & Attorneys this week announced that six new associates have joined the firm, which has offices in Nassau, western New Providence and Freeport.
"Callenders, the country's oldest legal practice, was founded in 1903 and celebrated continuous service to local and international clients for more than 100 years over a decade ago. During all that time and for the next decade and more, there was a member of the Callender family at the helm," said Chad Roberts, managing partner, Nassau.

"Sadly, Colin Callender passed away in December, for the first time leaving Callenders without a member of the founding family in either Freeport or Nassau. Although Mr Callender's death was untimely, he and the firm's partners had been seriously recruiting the brightest and best new talent, an exercise that resulted in identifying a number of well-educated, high energy, thoughtful and diligent younger legal minds."
"We are now pleased to announce that six associates have proved themselves and have been named to the firm, each bringing a singular strength in a current area of demand among our client base."
Attorneys Adrian Gibson, Crispin Hall and Pearline Ingraham joined the Freeport firm headed by Fred Smith, QC, though Gibson works out of the Nassau office. Syneisha Bootle, Garth Philippe and Marissa Pyfrom have joined the Nassau office.
According to Roberts, it was the first time in the history of the firm that nearly every new associate had received at least part of his or her pre-law or legal education in The Bahamas, either at The College of The Bahamas or at the Eugene Dupuch Law School or a combination of the two.
"As the laws of The Bahamas continue to evolve, so must the country's legal firms and this exhaustive exercise on the part of Callenders & Co in Grand Bahama and in Nassau is an indication that despite our awards and recognition, no firm can stand on yesterday's laurels," said Fred Smith, QC, senior partner, Callenders, Grand Bahama office.
"I am particularly pleased to know that some of the most capable young lawyers want to join Callenders because of our commitment, especially in Grand Bahama, to fighting for human rights and environmental protection and preservation."