Source:
Date:
Updated:

BMD Holdings, LTD
Tuesday, April 12, 2016
Tuesday, April 12, 2016

NASSAU, Bahamas, April 11, 2016 /PRNewswire/ — BMD Holdings LTD, the developer of Baha Mar, today reported that it has made an offer to China Exim Bank under which Baha Mar would be opened successfully, payment would be made to unsecured creditors, and no discount would be incurred by China Exim on its Baha Mar funding.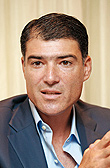 Sarkis Izmirlian, Chief Executive of BMD Holdings, stated, "All of us in TheBahamas want Baha Mar to be completed and opened successfully as soon as possible. We want this to be achieved in a manner that is advantageous to Baha Mar's unsecured creditors and Exim bank and assures that Baha Mar has an owner who is committed to putting back to work the many Bahamians who were laid off as a consequence of the  winding up/liquidation process to which Baha Mar is now being subjected.

"There is no other potential owner who unequivocally has these goals for Baha Mar, for the creditor parties, and for Bahamians. There is no other potential owner, other than us, who has the expertise, capabilities, and commitment to move quickly to get this project opened and running in a manner to make TheBahamas proud.
"It is unfortunate what has happened to Baha Mar these many months, but all of this is correctable. We are confident our offer is the right solution. We know we can make Baha Mar successful. We want all creditors' economic interests to be addressed fairly. We want former Baha Mar employees to be able to be back at work. While we will continue to fight the ill-advised winding up/liquidation through the courts, following a positive meeting last week with Prime MinisterPerry G. Christie, we hope to work with him towards our shared goal of opening Baha Mar rapidly and successfully for the benefit of all Bahamians, especially our highly trained Baha Mar team members. They are colleagues in whom we have the highest confidence to make Baha Mar into a leading international destination resort.  We are prepared to move forward immediately with Exim Bank on our offer. Time is of the essence," Mr. Izmirlian emphasized.
The following is the letter sent [April 11] from Mr. Izmirlian to President Liu of China Exim Bank:
Dear President Liu,                                                   April 11, 2016
I wanted to follow up with you on the offer we made to Exim Bank onJanuary 11, 2016 as we have not heard from the bank why the proposal is not acceptable. Our goal in structuring the offer was to make sure that Exim would not be required to take a discount, or "haircut," on its debt which we have been told repeatedly is an important goal of the bank. Also of great importance is the fact that our offer ensures payments to unsecured creditors, including those many suffering in the Bahamas.
Our offer stands, and we are prepared to invest the further funds necessary to open Baha Mar. Last Friday, I met with Prime Minister Christie, and I reiterated my interest to make Baha Mar a successful reality, including addressing the needs of all the creditors. With our offer, there is no reason to allow the property to continue to linger, to become further distressed, to incur further layoffs of capable team members needed to open Baha Mar, and to delay the re-employment of so many well trained Bahamians.
Without a doubt my team and I have the best chance of opening Baha Mar quickly and successfully for the benefit of the Bahamian people, Exim bank and the stakeholders of Baha Mar. I have maintained since last year the former senior most management team of Baha Mar at a significant cost and we are unequivocally committed to making an opened Baha Mar a truly Bahamian driven business success for the direct benefit of Bahamians both economically and in terms of quality of life.
Many have already commented that the sale process for Baha Mar launched by the receivers is opaque, fraught with obstacles and irregularities and is not designed to maximize value for all. Rather, there is great concern that serious and experienced bidders are being driven away by the process. I don't believe that is the goal, nor the moral standard, that you have established for the bank and therefore offer again for my team to meet with you.
We remain prepared to move forward immediately on a transaction that serves the best interests of all
Sincerely,
Sarkis D. Izmirlian
cc: Prime Minister Perry G. Christie