Source:
Date:
Updated:

ESPN Events
Wednesday, June 10, 2015
Wednesday, June 10, 2015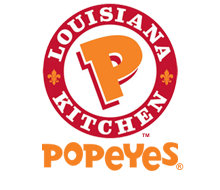 June 09, 2015 ATLANTA (Business Wire) – Popeyes® Louisiana Kitchen today announced another perfect pairing, spicing up The Bahamas with two big announcements – the extension of its title sponsorship of the Popeyes® Bahamas Bowl and the signing of a new multi-restaurant development agreement in The Bahamas.
"This news signifies the reach and power of the Popeyes brand," said Hector A. Muñoz, Chief Marketing Officer – U.S. for Popeyes. "We have established a new tradition with the Popeyes Bahamas Bowl that will allow us to connect with fans in a forum they love—college football. If that isn't enough, we will be bringing the flavors of Louisiana to The Bahamas as it becomes our newest area for development. Big brands do big things and we cannot think of a better demonstration of Popeyes growth and success. We are pleased to make these announcements!"

The extension of the Popeyes Bahamas Bowl title sponsorship is expected to build on the success of 2014 where participation drove new levels of brand awareness for Popeyes. Proving to be one of the most memorable games of the 2014 college football season, Popeyes Bahamas Bowl featured an incredible last-minute play and the unveiling of one of Popeyes most flavorful innovations yet, Ghost Pepper Wings.
"Popeyes provided terrific support for the inaugural Popeyes Bahamas Bowl last year," said Pete Derzis, ESPN Events, senior vice president. "This multiyear extension will allow us to build on the work they did last year and highlight this unique bowl experience."
The second Popeyes Bahamas Bowl will be played Thursday, Dec. 24, 2015 in Nassau's Thomas A. Robinson National Stadium, showcasing schools from Conference USA and the Mid-American Conference. The game will be televised nationally in the United States via ESPN.
About Popeyes Louisiana Kitchen
Founded in 1972 in New Orleans, Popeyes is a leader in the New Orleans segment of the foodservice industry and is the world's second largest quick-service chicken concept based on the number of units. As of April 19, 2015, Popeyes had 2,420 operating restaurants in the United States, three territories, and 27 foreign countries. For more information, visit the Popeyes Louisiana Kitchen Web site at www.popeyes.com.
About The Popeyes Bahamas Bowl
The Popeyes Bahamas Bowl, a NCAA Football Bowl Subdivision (FBS) postseason bowl game, is committed to promoting the Islands of The Bahamas and the educational and athletic opportunities for the youth of The Bahamas through college football, while providing its conference partners and their alumni, fans and sponsors a first-class bowl experience. Owned and operated by ESPN Events, the second Popeyes Bahamas Bowl will take place in Nassau, Bahamas on Thursday, Dec. 24, 2015 at Thomas A. Robinson National Stadium between schools from Conference USA and the Mid-American Conference. The game will be televised nationally in the United States on ESPN. For more information, visit PopeyesBahamasBowl.com.
ESPN Events
ESPN Events, a subsidiary of ESPN, owns and operates a large portfolio of collegiate sporting events worldwide. The roster includes three Labor Day weekend college football games; 13 college bowl games, nine college basketball events and two college award shows, which accounts for approximately 250-plus hours of programming, reaches almost 64 million viewers and attracts over 700,000 attendees each year. With satellite offices in Boca Raton, Boise, Birmingham, Dallas-Fort Worth, Albuquerque, St. Petersburg and Las Vegas, ESPN Events builds relationships with conferences, schools and local communities, as well as providing unique experiences for teams and fans.
ESPN Events also manages the Big 12 Corporate Partner Program.