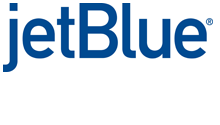 JetBlue Airways is to partner with the 12th Annual Bahamas International Film Festival (BIFF), and will lend its name to the New Vision Film Category of the Festival.
The announcement was made by BIFF founder and executive director Leslie Vanderpool, and Alan Sweeting, general manager of JetBlue Airways in The Bahamas.
The festival will take place 1-12 December, 2015.

Under terms of the deal, JetBlue has become the official airline sponsor of BIFF and the exclusive airline partner for festival travel between the US and The Bahamas.
"JetBlue is proud to sponsor the Bahamas International Film Festival in 2015 as it continues to grow in prominence," said Sweeting. "This is a cultural event that attracts both tourists and locals to what will be an enriching experience."