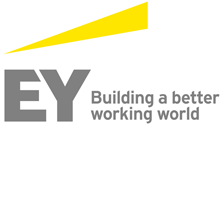 Hope Strachan, Minister of Financial Services, addressed a meeting of staff and partners of EY Bahamas at Atlantis Paradise Island, February 10, during which she outlined areas that will receive focused attention for the promotion, growth, and development of The Bahamas' financial services sector.
In her address, Minister Strachan described measures to increase financial service competitiveness that included facilitation of continuing education and professional certification for high level positions throughout the industry, particularly in taxation and corporate finance.

She also encouraged fostering competence in foreign languages, and provision of practical training and internship for entry level persons.
She told the forum that her Ministry's portfolio included the development of the financial services sector, and to ensure that Bahamians are appropriately positioned to take advantage of the opportunities available in the sector.
She has oversight of the establishment of The Bahamas as a regional centre for excellence in financial services; industrial development; international trade; establishment of The Bahamas as a premier international arbitration centre; and provision of institutional strengthening to the newly established Standards Bureau.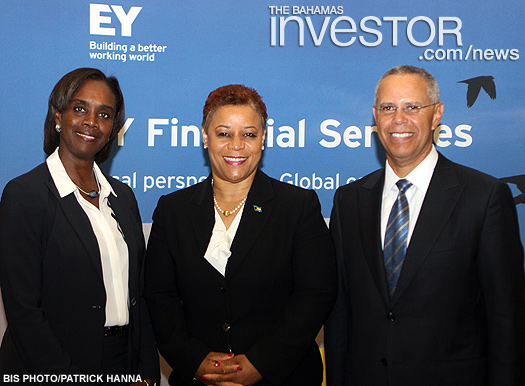 Pictured: (from left) EY Bahamas managing partner Michele Thompson; Minister of Financial Services Hope Strachan; and Ernst & Young regional partner Dan Scott. (BIS Photo/Patrick Hanna)