The VAT (value added tax) Educational Team presented a Public Educational Forum, September 10, at the Foster B. Pestaina Parish Hall of Christ the King Anglican Church in Freeport, Grand Bahama.
Financial Secretary John Rolle led the team in answering many questions including primarily: What is VAT?; What are the Benefits of Implementing VAT?; What will be the VAT Rate?
Educational forums are also scheduled for the rest of the week.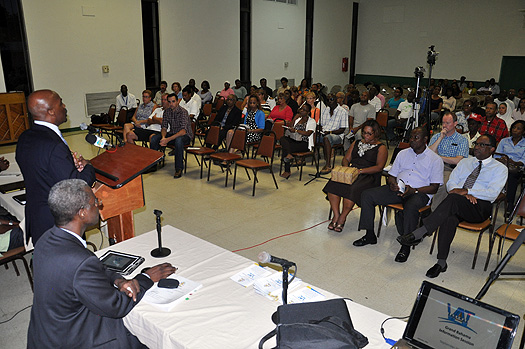 Pictured: VAT Team Member Keith Worrell (left) addresses the forum at the Foster B. Pestaina Parish Hall, September 10. (BIS Photos/Vandyke Hepburn)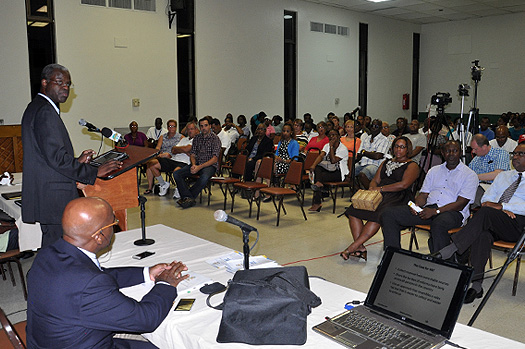 Pictured: VAT Team Member and Financial Secretary John Rolle addresses the forum. (BIS Photos/Vandyke Hepburn)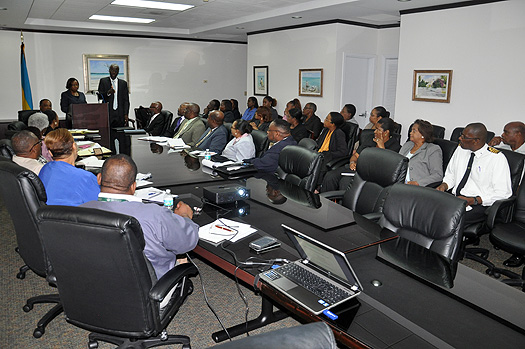 Pictured: VAT Education Team members met with Heads of Government Agencies, September 11, at the Ministry for Grand Bahama. At the podium addressing the Government agencies are Kijana Rolle and Financial Secretary John Rolle. (BIS Photos/Vandyke Hepburn)