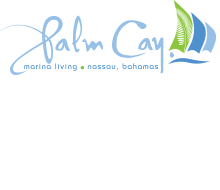 Piquet Realty, a luxury real estate firm with ties to the high-end Brazilian investor community, announced a new exclusive offering at the Palm Cay development, located in Nassau, The Bahamas.
Palm Cay is a private oceanfront community situated on 69 acres, with more than 300 beachfront homes, ocean view townhomes, condos, marina cottages and single-family homes.
Piquet Realty has announced that it is exclusively marketing these oceanfront residences in Brazil and co-exclusively in the United States. All clients in Miami and other locations, outside of New York, can work with Piquet Realty Miami.

For those in New York desiring to learn more about the development, Piquet Realty New York will be brokering those sales.
"Palm Cay is very excited to have engaged Piquet Realty as our exclusive realtor for Brazil, and co-exclusive realtor for the United States," said development director of Palm Cay Development Company Greg Bell. "We look forward to a long-term relationship with the Piquet Realty team."