NEW YORK, May 20, 2014 /PRNewswire/ — New York-based luxury real estate auction firm Concierge Auctions is pleased to announce the pending sale of Innocence Island, the largest privately held island in The Bahamas, and The Boat House and Ship Owner, two residences that rest within the walls of the exclusive, five-star Grand Bahama Yacht Club in Freeport, Grand Bahama Island.
The auction, held in cooperation with George Damianos of Damianos Sotheby's International Realty, who represented the seller of Innocence Island, and Lamond and Robyn Davis of Sterling Bahamas Realty, who represented the seller of The Boat House and Ship Owner, brought together a mix of high-profile bidders from around the world.

"This is an important transaction for me and my family, and I hired Concierge Auctions because I knew they were trustworthy, dedicated, and the best team to produce results on my timeline," stated the seller of Innocence Island. "Concierge not only met but exceeded my expectations. They kept me involved throughout the process, and I was impressed by the attention generated in such a short period of time."
In only five weeks, Concierge Auctions' marketing campaign for Thursday's auction attracted global interest, resulting in over 30,000 website visits from 47 US states (led by California, Florida, New York and Texas) and 129 international countries (led by Canada, Sweden, the UK and The Bahamas). The online property videos and photography went viral, reaching over 290,000 views and generating over 20,000 engagements.
"These sellers hired us to find qualified buyers and produce the highest prices possible within their timeframe, and we proved that they came to the right place," said Concierge Auctions founder and president, Laura Brady. "Particularly with the island, sales of this caliber simply don't happen very often — auction or otherwise. We proved again that, whether you're looking to transact a slopeside chalet, riverfront ranch, private island, or any other unique property, our solution produces results efficiently and effectively."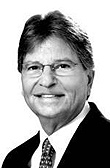 "I've known many of the Concierge team members for years and am excited that we finally got to work together, especially on such a significant sale. They are complete professionals and skilled at creating demand for unique properties," stated Damianos (right). "The fact that Concierge brought global exposure to The Bahamas and produced three sales in one day was a great success, not to mention the enormity of the Innocence Island transaction. Together, we accomplished our seller's goals and have happy clients on both sides of the table."
Upcoming luxury property auctions are scheduled in Flagstaff, Arizona, St. Helena, California, Princeton, New Jersey, Wayne, Pennsylvania and Far Hills, New Jersey, and many more are already planned for the summer and fall. If you or someone you know is interested in buying or selling a remarkable property through Concierge Auctions, call 888.966.4759.