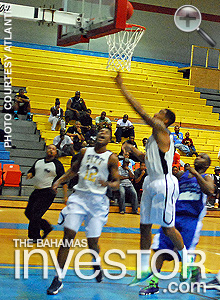 A basketball team made up of Atlantis employees recently took part in The Bahamas Basketball Federation's (BBF) Summer of Thunder event, which provided the opportunity for local basketball coaches and athletes to compete against teams from US colleges, the Dominican Republic and Puerto Rico.
"The teams that our players were up against can be considered seasoned professionals who spend hours a day practicing and playing. The players on our Atlantis team work all day and have limited time to practice," says director of employee programmes at Atlantis Camille Fields.
"Given this scenario, we could not be more proud of those individuals who stepped up, deep into their off-season, to participate in this great local event."


Hosted at the Sir Kendall G L Isaacs Gymnasium, the basketball tourney was part of what the BBF says is an aggressive agenda to promote basketball in The Bahamas, while also allowing student athletes an opportunity to scout the visiting schools' athletic programmes.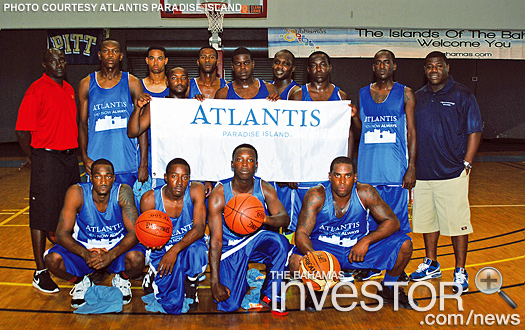 Pictured: The Atlantis Paradise Island basketball team. (Top) Action on the court. (Photos courtesy Atlantis Paradise Island)