Source:
Date:
Updated:

AM Best
Thursday, January 16, 2014
Thursday, January 16, 2014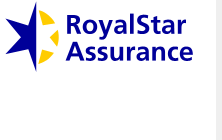 OLDWICK, N.J.–(BUSINESS WIRE)–A.M. Best Co. has upgraded the financial strength rating to A (Excellent) from A- (Excellent) and the issuer credit rating to "a" from "a-" of RoyalStar Assurance Limited (RSA) (Nassau, Bahamas). The outlook for both ratings is stable.
The rating upgrades reflect RSA's consistent operating and overall profitability, long-term maintenance of its excellent risk-based capitalization levels and its proven risk management strategies. RSA's risk management strategies include a prudent underwriting philosophy, which has resulted in a resilient underwriting performance that places the company among the top performers in the Caribbean region.

RSA writes all of its business in the Caribbean, which exposes it to frequent and severe weather-related events. Although this makes RSA dependent on reinsurance as part of its overall risk management strategy, its panel of high quality reinsurers mitigates much of this credit risk.
These positive rating factors are partially offset by RSA's geographic concentration, aforementioned dependency on reinsurance and exposure to severe weather-related catastrophes, as well as sluggish economic conditions in the Bahamas. Furthermore, the Bahamas and other Caribbean insurance markets have become increasingly competitive as indigenous and outside insurers seek to gain market share in the region.
A.M. Best believes that RSA is well positioned at its current rating level, and the ratings are not expected to be upgraded and/or its outlook revised in the near term. Key rating drivers that may lead to negative rating actions include a decline in risk-adjusted capitalization or prolonged adverse operating results that are exacerbated by a series of large catastrophic events. Positive rating triggers include continued strong underwriting results in conjunction with surplus appreciation and improvements in the Bahamas' macroeconomic environment.
The methodology used in determining these ratings is Best's Credit Rating Methodology, which provides a comprehensive explanation of A.M. Best's rating process and contains the different rating criteria employed in the rating process. Best's Credit Rating Methodology can be found at www.ambest.com/ratings/methodology.