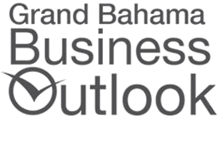 The annual Grand Bahama Business Outlook 2014 has been set for February 27 at the Grand Lucayan Beach & Golf Resort in Freeport.
Speakers will be discussing the theme: "Charting a Course for Growth in Grand Bahama in 2014."
Heading a slate of eight presenters will be Minister for Grand Bahama Dr Michael Darville and Minister of Tourism Obie Wilchcombe.
"We have chosen our speakers for GBO '14 with great deliberation in what we are counting on being the pivotal year in the reawakening of our northernmost island," said Joan Albury, president of TCL Group, which organizes Grand Bahama Outlook and the five other forums in the Outlook series of conferences.

"Among them will be presenters who are best suited to speak to the theme, either because they will play the main roles in the process or because they can inform on a subject that will be highly relevant to Grand Bahama's turnaround."
Also scheduled to speak at the Outlook in the nation's second city are Financial Secretary in the Ministry of Finance John Rolle, who will present on the topic "Tax Reform: The Process & Economic Implications"; Grand Bahama Port Authority (GBPA) vice chair Sarah St George; President of the GB Chamber of Commerce Barry Malcolm; Director of the National Training Agency Agatha Marcelle; President of Modalena Ltd Russell Miller; and Microsoft country manager for Bermuda, The Bahamas, Cayman Islands, Turks & Caicos and Belize, George Gobin.
"GBO '14 is sure to be exciting. We, and others, are eager to get an update on the Minister of Tourism's bold prediction of November last year that 2014 will be Grand Bahama's 'best since 1991.' What, for example, is the latest on Memories Grand Bahama Beach & Casino Resort and Sunwing?" Albury said.
"We expect, too, that Grand Bahamians, especially the business community, are keen to know more about the VAT directly from the financial secretary. If we are talking economic growth in Grand Bahama, we couldn't possibly do so without hearing from the Grand Bahama Port Authority and the local Chamber of Commerce, both of which play vital roles in that regard. We also need to know about job training, entrepreneurship and technology in the mix and this is GBO's agenda for February 27."
TCL's president added: "We are hoping that lots of people will come out to challenge our presenters with good questions and comments. I'm fairly certain that they will be rewarded with some long-awaited good news about Grand Bahama opportunities in the year ahead."
For further information and registration, interested persons may contact Margaret Albury, The Counsellors Ltd at tel. (242) 322-1000, Hazel McKinney at Deloitte at (242) 350-6110 and Mercynth Ferguson, Grand Bahama Chamber of Commerce at tel. (242) 352-8329. For more information or to register online here.