Source:
Date:
Updated:

SBTech
Tuesday, August 6, 2013
Tuesday, August 6, 2013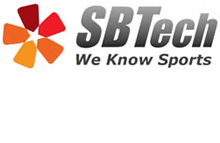 LONDON, August 5, 2013 /PRNewswire/ — Industry-leading and award-winning provider of turnkey sports betting solutions, SBTech penetrates the US market thanks to an exclusive deal with Genting Alderney, a subsidiary company of Genting International, that will see them provide the Genting group with a complete turnkey sports betting solution for its new project, Bimini SuperFast Ferry . The first stage of this multi stages project will see SBTech providing a complete betting facility to the Bimini SuperFast Ferry, a 32,000 ton cruise ship that will sail between Miami and Resorts World Bimini in the Bahamas. The twice daily cruise is capable of accommodating 6,000 daily passengers and features restaurants, bars, the largest party deck in Florida and a sportsbook provided by SBTech.

SBTech will provide Genting with a turnkey sports betting services, including more than 10,000 live events monthly displayed in the sports bar via intuitive self-service betting terminals, a customer service agent manned cashier and SBTech's impressive HTML5 tablet and smartphone compatible mobile betting platform.
The deal marks a huge step for SBTech as this latest partnership positions SBTech as a leading provider of interactive betting solutions for the land based market following past significant deals with Xhoilotto in the Albanian market and MaxBet in the Serbian market.
"We are delighted that a respected company such as Genting has chosen our platform for this ambitious project," says SBTech CEO Itai Zak. "It further solidifies our reputation of providing a very high quality turnkey sports betting solutions and we're confident that visitors to Bimini Super Fast Ferry will enjoy our wide range of US sports betting opportunities."
Genting Group is a leading integrated resorts specialist with over 20 years of international gaming expertise and global experience in developing, operating and marketing highly acclaimed casinos.
"SBTech has demonstrated their knowledge and experience in successfully penetrating land based sports markets with their very attractive sports betting solution which and an impressive mobile betting platform," says Peter Nolan, Managing Director of Genting Alderney. "It's exactly the kind of turnkey approach we've been looking for, one that will impress and entertain Bimini SuperFast passengers."
About SBTech:
Established in 2007, SBTech is a leading provider of interactive sports betting solutions and services to traditional and regulated markets. The complete offering includes an innovative, dynamic and highly customized suite of turnkey and fully managed online, mobile and offline solutions, which push the interactive betting industry into new frontiers.
About Genting
The Genting Group is Malaysia's leading multinational corporation and one of Asia's best-managed companies. The Group has over 27,000 employees, 11,000 acres of prime resort land and more than 80,000 hectares of plantation land.
The Genting Group is the collective name for Genting Berhad and its subsidiaries that comprises listed entities with a combined market capitalisation of more than US$17 billion.
The Group via Genting International P.L.C. ("Genting International") (http://www.gentinginternational.com) is a leading resort development specialist with over 20 years of international gaming expertise and global experience in developing, operating and/or marketing internationally acclaimed casinos and integrated resorts in different parts of the world, including Australia, the Americas, Malaysia, the Philippines and the United Kingdom ("UK").
About Genting Alderney:
Genting Alderney, is a wholly-owned subsidiary of Genting UK which trades in the United Kingdom as Genting Casinos with more than 40 gaming clubs and casinos. In London the group owns the oldest private members gaming club in the world, Crockfords, along with the Colony Club, Maxims, Palm Beach and Mint in close proximity. Genting UK is Official Club Sponsor to Aston Villa Football Club. Genting Alderney operates a number of own branded websites, http://www.gentingcasino.com and http://www.gentingpoker.com as well as providing white label solutions to a number of leading media operators. Genting Alderney Limited is licensed and regulated by the Alderney Gambling Control Commission (the Commission) and supports responsible gambling. http://www.sbtech.com