Source:
Date:
Updated:

PRWeb
Tuesday, February 12, 2013
Tuesday, February 12, 2013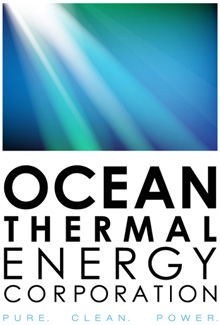 Ocean Thermal Energy Corporation (OTE) signed a Memorandum of Understanding with Kongsberg Devotek for the joint development of sustainable clean energy systems worldwide based on Onshore and Floating Ocean Thermal Energy Conversion (OTEC) and Inland Geothermal Power Systems. OTE is a world leader in OTEC technology and its commercialization and Kongsberg Devotek is a world leader in advanced technology and is developing advanced conventional and low temperature Geothermal Inland Power Systems, which share common technology with OTEC power systems. Kongsberg Devotek, as the lead organization in Norway, will also lead a team of other organizations in Norway bringing expertise critical to the OTEC commercialization including Floating Platforms, Large Deep Ocean Pipe Technology, Deep Sea System Development, and System Integration and Construction.

OTE and Kongsberg Devotek will share technology and system development as well as marketing expertise to jointly address worldwide markets for Inland, Onshore, and Floating sustainable clean energy systems utilizing abundant and free ocean and geothermal heat as the energy source.
OTE is a turnkey supplier of OTEC and SeaWater District Cooling (SDC) Systems worldwide, providing financing, design, construction and operation of OTEC and SDC systems. OTE has offices in Pennsylvania, Virginia, Hawaii, The Bahamas, and London. OTE traces its roots back to 1988 and has a multidisciplinary team of experienced corporate executives, scientists, and ocean engineers, together with strong strategic alliances with other corporations and financing institutions.