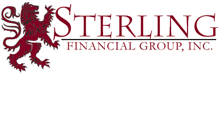 NASSAU, Bahamas, Jan. 2013 /CNW/ – Sterling Financial Group Inc., ("Sterling") today announces that New Providence Income Fund, Ltd. (the "Fund") has returned 1.01% net to its investors for the month ended December 31st, 2012 – representing a 19.27% return for the year. Fund investors are being paid out an interim dividend of approximately 12.27% p.a. compounded return which is supplemental to the 7% p.a. preferred return paid out as quarterly dividend.*

Mr. David Kosoy, Chairman and CEO of Sterling Financial Group Inc. stated, "In December, we had another strong month closing out the year well above the target rate of return for the Fund. In 2013, we expect to continue to grow the Fund as we see an excellent pipeline of loan opportunities."
The Fund is managed by Sterling who is also the fund promoter, loan underwriter, and loan servicer. The Sterling platform supports the Fund's operational, risk management and regulatory requirements. Sterling combines an experienced team specialized in managing mortgage loan funds, a strong internal infrastructure and partnerships with leading service providers.
Mr. David Kosoy, Chairman and CEO, Sterling Financial Group Inc. noted, "We are a vibrant growing company and would like to welcome Mr. Mike Harris who has recently been appointed to the Board of Directors of the New Providence Income Fund."
Mr. Harris was appointed to the Ontario Legislature in 1981 and in 1985 became the 22nd Premier of Ontario. After two consecutive terms, Mr. Harris formed his consulting firm, Steane Consulting Ltd., serving as advisor to numerous Canadian companies. Mr. Harris is a Director on several public and private boards and served as Chairman of Magna International Inc. until May 2012. His current public board directorships include Chartwell Seniors Housing REIT; Canaccord Financial; Element Financial; FirstService Corporation; and Route1 (Chairman of the Board). He also serves on the Advisory Boards of several Private Equity Funds including EnerTech Capital and Beringer Capital.
* Annualized returns are based on an investor that had contributed capital into the Fund at inception of the Fund and reinvested all dividend distribution payments. Actual investor returns may be materially different than those reported above.
SOURCE: Sterling Financial Group Inc.