Source:
Date:
Updated:

JetBlue
Thursday, December 5, 2013
Thursday, December 5, 2013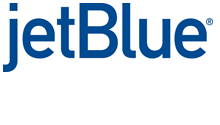 NEW YORK, NY. December 04, 2013 –(Marketwired)– JetBlue Airways, New York's Hometown Airline™, and Silver Airways, which offers more flights within Florida and to The Bahamas than any other U.S. airline, today announced the formation of an interline ticketing partnership to allow travelers to easily connect between the carriers' networks via Fort Lauderdale-Hollywood, Orlando, Tampa or Fort Myers.
Silver Airways will be JetBlue's 30th airline partner, bringing many new destinations in Florida and The Bahamas within reach for JetBlue's customers including Key West, Pensacola, Tallahassee, Gainesville, Bimini, Grand Bahama (Freeport), The Eleutheras (Governor's Harbor and North Eleuthera), The Abacos (Marsh Harbour and Treasure Cay) and Great Exuma (Georgetown).

Residents of Silver Airways destinations in Florida will also benefit from easy interline access to JetBlue destinations across the United States including Austin, Texas; Boston; Los Angeles; New York; San Francisco, and Washington; as well as cities across Latin America and the Caribbean such as Cancún, Mexico; Bogotá and Medellín, Colombia; Lima, Peru; Kingston and Montego Bay, Jamaica; Nassau, Bahamas; Port-au-Prince, Haiti (begins Dec. 4); San José, Costa Rica; San Juan, Puerto Rico; and Santo Domingo, Dominican Republic.
In the coming months, JetBlue and Silver Airways also plan to offer travelers the benefit of earning TrueBlue points on flights operated by Silver Airways.
Tickets are on sale now through silverairways.com, travel agencies, and the GDS; flights are expected to be available via jetblue.com in early 2014.

"We're pleased to partner with Silver Airways to bring even more popular destinations within reach for our customers," said Robin Hayes, JetBlue's Chief Commercial Officer. "Just like JetBlue, Silver Airways has a constant focus on delivering terrific customer service and a great flight experience. We think our customers will enjoy flying with Silver and love how easy it is to access all these new destinations in Florida and The Bahamas."
"We are truly excited to be partnering with an award-winning airline like JetBlue to connect their business and leisure travelers to a variety of new destinations in Florida and The Bahamas. We believe our acclaimed customer service and extensive Florida/Bahamas routes are a natural fit with the world-class service and ever-expanding network of JetBlue," said Travis Christ, Silver Airways' Chief Commercial Officer.
Silver Airways customers connecting to JetBlue will enjoy the airline's award-winning service and in-flight product that includes the most legroom in coach, based on average fleet-wide seat pitch for U.S. airlines, as well as unlimited snacks and soft drinks, and a variety of seatback TV and entertainment options*.
JetBlue customers connecting to Silver Airways will not only enjoy flying in a modern, eco-friendly, noise quieted fleet of Saab 340Bplus aircraft, they will also get to experience service from the same Silver Airways team that allowed the airline to be recognized in 2013 as both the Air Transport World 'Regional Airline of the Year' and one of the 'Top 10 US Airlines' in the Condé Nast Traveler's 26th annual Readers' Choice Awards.
Since forming its first interline agreement in 2007 — previously a rarity for airlines like JetBlue — the airline has quickly built a diverse portfolio of partnerships with 30 carriers across the globe allowing customers to connect to destinations on six continents. JetBlue offers bilateral codeshare service with Emirates, as well as interline connections to Aer Lingus, Air China, American Airlines, Asiana, British Airways, Cape Air, Cathay Pacific, China Airlines, El Al, Etihad, Hawaiian Airlines, Icelandair, Japan Airlines, Jet Airways, Korean Airlines, LAN Airlines, LIAT, LOT Polish Airlines, Lufthansa, Qatar Airways, Royal Air Maroc, Seaborne Airlines, Singapore Airlines, South African Airways, TAM, Transaero, Turkish Airlines, and Virgin Atlantic.
*On flights outside the contiguous 48 states where live satellite TV and radio programming is not available, complimentary movies are offered.
About JetBlue Airways
JetBlue is a leading carrier in Fort Lauderdale-Hollywood, Boston, New York City, Los Angeles/Long Beach, Orlando and San Juan, JetBlue carries 30 million customers a year to 81 cities in the U.S., Caribbean and Latin America with an average of 750 daily flights. With JetBlue, all seats are assigned, all fares are one-way, and an overnight stay is never required. JetBlue's fleet totals 193 aircraft, comprising 130 Airbus A320s, 3 A321s and 60 Embraer 190s. Upcoming destinations include Detroit, Mich.; Port-au-Prince, Haiti; and Savannah, Ga.; as well as Port of Spain, Trinidad and Tobago, subject to receipt of government approval. For more information please visit JetBlue.com.
About Silver Airways
Silver Airways Corp. (IATA: 3M) is a U.S. owned and operated airline operating almost 200 daily scheduled flights to/from 46 gateways in Florida, the Bahamas, Georgia, Alabama, Mississippi, Virginia, West Virginia, Pennsylvania, New York, Ohio, and Montana.
Silver Airways was named the recipient of Air Transport World's (ATW) 2013 Regional Airline of the Year Award, and, in doing so, was the first U.S. airline to win regional aviation's top honor since 2008. This award recognized Silver's outstanding achievements as well as the company's contributions toward elevating the entire regional aviation industry overall.
The Silver Airways fleet is comprised of over 34 aircraft. It operates both Saab 340B plus aircraft (with a capacity of 34 passengers in a spacious, noise reduction equipped cabin), each powered by highly reliable, fuel-efficient GE jet-turbine propeller engines, and Beechcraft 1900D aircraft (maximum seating capacity: 19 passengers). The Beech 1900s currently operate in the airline's Cleveland and Montana networks.
The company is privately owned by Victory Park Capital, a Chicago-based investment firm that launched the airline in May 2011.