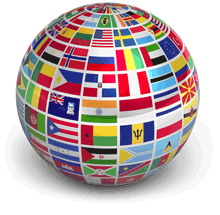 The Ministry of Financial Services will "aggressively" explore growth centers over the next few months, says Ryan Pinder, the minister with Cabinet responsibilities for the industry.
His comments came during day one of Bahamas Financial Services Board's (BFSB) 10th International Business Finance Summit (IBFS) held at Bimini Bay Resort February 1-3.
The meeting opened with the minister unveiling his 10-year strategy to revamp and re-invigorate the Bahamian business services industry.
The conference was held under the theme: "The Bahamas Advantage: Staying ahead of the game."

Rising income levels in Latin America, greater economic mobility and an increasing middle class makes the region a prime candidate for The Bahamas' concentrated focus, says Pinder, pointing specifically to Brazil and Panama.
According to a recent World Bank study the number of persons in the ranks of LatAm's middle class is greater than that of China, Russia or India, he said.
In searching out new markets, however, more established regions, such as North America, should not be overlooked.
Pinder, a tax attorney by profession, believes this market is currently underserved given the demand for tax compliant, wealth preservation and asset protection products in the North American markets. An added bonus, he said, is The Bahamas' strong tourism links with the US.
A third market being eyed by the Ministry is Asia.
"Indeed as business opportunities strengthen between The Bahamas and Asia there are opportunities to create and strengthen financial ties," said Pinder.
The Middle East may also offer new opportunities for products "tailored" to this "niche market," he added.
The Bahamas stable democracy is key to winning over new markets, according to the Minister.
"In a constantly changing environment such as what we are in today, the ability for a country to make its own decisions, to advance the interests of the industry and its citizens is paramount," he told delegates.
"The mitigation of political risk to those doing business in The Bahamas is key; our sovereignty does just that. We in The Bahamas recognize this tremendous advantage; the advantage of being able to be nimble in the creation of new products, and the advancement of new policy."
tblair@dupuch.com