Source:
Date:
Updated:

Trip Advisor
Thursday, June 6, 2013
Thursday, June 6, 2013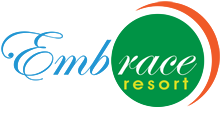 EMBRACE Resort, a 7 villa sustainable resort opening in Staniel Cay, Exuma announced today that it has entered The Exuma Cays into VirtualTourist.com's quest to crown the "8th Wonder of the World." EMBRACE is excited about the soft opening of the resort on July 1st which will feature 4 of their 7 villas. The 4 villas that will be available are Mayaguana (accessible villa), Bimini, Andros and Ragged Island (the honeymoon villa). Ranging from 1-3 bedrooms, these villas each have their own special touches that reflect their island's namesake. The grand opening on March 1st 2014 included the other 3 villas as well as EMBRACE's spa, gym and restaurant. During the construction phase EMBRACE has been working closely with OBM International's Denaye Hinds, Director of Sustainability, to ensure that the resort is proceeding in a manner that is truly eco-friendly.

As a way to give back, EMBRACE is proud to have nominated the Exuma Cays as the 8th Wonder of the World. Public voting opens at VirtualTourist.com on June 3rd., a leading travel research website and community that is part of TripAdvisor Media Group. The Exuma Cays are well known for our beautiful waters, friendly people, and our many surrounding attractions. Some of the main attractions are the swimming pigs, 007 Thunderball Grotto, petting nurse sharks, Exuma Land and Sea Park, Rachel's Bubble Bath and the indigenous iguanas. "I have been blessed to live in an area with such wonderful natural and man-made attractions," says Nicole Ferguson, EMBRACE Owner.
With numerous Tourism Boards, Chambers of Commerce and Visitor Bureaus sending in a nomination, the public is asked to vote for their favorite out of the more than 200 submissions. Voters can visit virtualtourist.com to vote for the Exuma Cays and have until September 30 to do so. The wonder with the most votes will be crowned the winner. The winner will be featured in a national broadcast TV segment on a popular syndicated program as well as receive a massive media relations campaign push from VirtualTourist.
"It's wonderful to have a nomination from every corner of the world so we are thrilled to receive the Exuma Cays as a nomination from EMBRACE Resort," said Giampiero Ambrosi, General Manager of VirtualTourist.com. "As one of the best travel guide resources on the web, members and visitors to our site have been to almost every country in the world. We are eager to see which landmark they will choose to be crowned the 8th Wonder of the World."
About VirtualTourist.com
VirtualTourist.com® is one of the largest online travel communities in the world and a premier resource for travelers seeking an insider perspective. Boasting close to 2 million travel reviews and over 4 million photos of 61,000 destinations worldwide from 1.3 million members, VirtualTourist attracts 8 million unique visitors per month. Unbiased, respected, insider advice on Hotels, Things to Do, Transportation, Favorites and more is posted entirely by VirtualTourist's membership from more than 220 countries and territories. Virtual Tourist is a subsidiary of TripAdvisor, Inc.
About TripAdvisor
TripAdvisor is the world's largest travel site, enabling travelers to plan and have the perfect trip. TripAdvisor offers trusted advice from real travelers and a wide variety of travel choices and planning features with seamless links to booking tools. TripAdvisor branded sites make up the largest travel community in the world, with more than 200 million unique monthly visitors, and over 100 million reviews and opinions. The sites operate in 30 countries worldwide, including China under daodao.com. TripAdvisor also includes TripAdvisor for Business, a dedicated division that provides the tourism industry access to millions of monthly TripAdvisor visitors.
TripAdvisor, Inc. manages and operates websites under 20 other travel media brands: Airfare Watchdog, Booking Buddy, Cruise Critic, Every Trail, Family Vacation Critic, FlipKey, Holiday Lettings, Holiday Watchdog, Independent Traveler, Jetsetter, Niumba, Onetime, Seat Guru, Sniqueawa, Smarter Travel, Tingo, Travel Pod, Virtual Tourist, Where I've Been, and Kuxun.