Source:
Date:
Updated:

PRWeb
Monday, June 10, 2013
Monday, June 10, 2013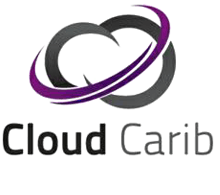 In the wake of unprecedented data surveillance operations in the US exposed today, the Cloud Infrastructure provider in the Caribbean wants to assure clients that their data and infrastructure is only hosted offshore.
Both the Guardian and Washington Post are reporting that the US federal government has been accessing personal data from a number of large internet companies for several years. The resulting data trove is reported to contain records on millions of individuals using online services such as Microsoft, Google, Yahoo, and others. Such actions reinforce why entities like Cloud Carib and other offshore cloud providers are becoming indespensable to security-conscious enterprises. Clients of offshore cloud infrastructure providers enjoy full confidentiality by storing their data offshore, preventing unwarranted disclosure to third parties.

Importance of Data Jurisdiction
Data jurisdiction is becoming an increasingly important issue for global enterprises using cloud services, as data protection laws of their service provider jurisdiction govern the protection and access to data. The USA Patriot Act, as an example, entitles authorities to access data stored by non-US persons on US servers. In response to these laws, many companies are specifically opting to host their sensitive data outside the United States.
Bahamas Data Protection Act
In The Bahamas, where Cloud Carib is operating, access to data is governed by the Data Protection Act, which provides a statutory framework for the collection, use and disclosure of personal information largely based upon OECD's Privacy Guidelines. These guidelines were the first international statement of the core information privacy principles and have proven highly influential over the past 30 years, serving as the basis for national and international privacy instruments.
Feitian Partnership
To further reinforce its commitment to data security, Cloud Carib entered in an agreement with Feitian Technologies, a leading software security company, specializing in authentication and encryption solutions. Based in Beijing and serving a global clientele, Feitian has been awarded 500 worldwide patents and continues to push the edge of digital security technology and authentication systems by extending cross-platform hardware solutions for mobile devices, the main modern target for cyber-attacks.
Alec Karys, ex-Sr. Software Development Manager at Amazon.com and currently Chairman of the Advisory Board of Cloud Carib (also Mentor/Judge at MassChallenge & Techstars), stated that "this new partnership will enable Cloud Carib to implement additional security features in its offerings, such as 2-factor authentication token for Citrix cloud solutions, and dongle systems for software developers seeking to secure their digital assets."
Recent Highlights
Cloud Carib was recognized as the first Caribbean firm to achieve the highly coveted "Cloud IaaS" Solution Competency. In addition to a complete range of professional services, the company offers offshore cloud infrastructure on demand, based on the VMware vCloud technology stack, out of their privately-owned equipment in the largest Nassau datacenter. Companies that are using VMware in their infrastructure can effortlesly extend their datacenter to Cloud Carib's offshore cloud offering, and only pay for what they use, while having the option to scale their resources as demand dictates. It's the easiest, fastest path to the Cloud for VMware customers.
About FEITIAN
FEITIAN is a leading supplier of strong authentication, digital signature, PKI, data protection, and smart card related products. Since its establishment in 1998 FEITIAN has quickly become one of the world leaders in the industry providing solutions and products with over 10 million new users annually worldwide. FEITIAN is dedicated to being innovator of smart card, and COS (Chip Operating System) based security technologies and applications.
For more information about FEITIAN visit ftsafe.com.
About Cloud Carib
Cloud Carib, a Citrix-certified and VMware-certified Enterprise partner in The Bahamas, offers a range of world-class cloud computing and IT solutions, with a core focus on infrastructure and application virtualization. Headquartered in Nassau and servicing the Caribbean region, Cloud Carib enables huge cost savings and operational improvements in organizations of all sizes through on-premise and hosted cloud services. Cloud Carib holds two VMware Solution Competences: Infrastructure Virtualization and Cloud Infrastructure As A Service.
For more information about Cloud Carib visit cloudcarib.com. Connect with Cloud Carib on twitter: @cloudcarib (twitter.com/cloudcarib/) and Facebook (facebook.com/cloudcarib/)