Source:
Date:
Updated:

City Wealth
Wednesday, August 21, 2013
Wednesday, August 21, 2013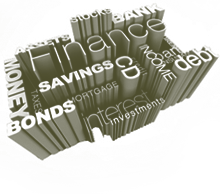 Now in their third year, the Citywealth International Financial Centre Awards were established to highlight the excellence of the advisors and managers in the private wealth sector in the major international financial centres. In what has been a period of extreme turbulence for clients this is when quality advice is at a premium. It is when the best of the best really stand out.
These awards will be judged by an international panel of highly respected practitioners from all sectors with experience of working with advisors in all the jurisdictions covered. The winners will be those judged to have excelled in achievement, innovation, expertise and service.
Jurisdictions covered are:
Bahamas
Bermuda
Cayman Islands
Cyprus
Gibraltar
Guernsey
Hong Kong
Isle of Man
Jersey
Luxembourg
Malta
Singapore
Switzerland
Winners will be announced at a dinner on 23rd January 2014 at the Grange St Paul's Hotel, London. View the shortlist here.
This is an excerpt from City Wealth as it appeared on August 21, 2013. For updates or to read the current version of this post in its entirety, please click here.

Continue reading this post >