Source:
Date:
Updated:

PRNewswire
Thursday, April 25, 2013
Thursday, April 25, 2013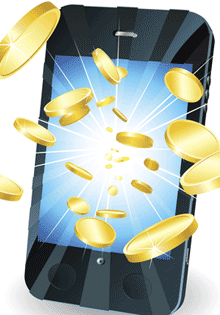 LAS VEGAS, April 25, 2013 /PRNewswire/ — Cantor Gaming® and Atlantis, Paradise Island ("Atlantis"), the renowned casino resort in Paradise Island, The Bahamas, announced today that they have reached an agreement for Cantor Gaming® to provide a complete mobile casino gaming and mobile sports wagering solution at Atlantis. This marks the first time that The Bahamas has offered mobile gaming to tourists.
Commencing April 29, 2013, Atlantis will offer a wide selection of casino style games to Atlantis customers on Cantor Gaming's® proprietary gaming system, including a selection of slots, table games and video poker will be available to Atlantis customers on Cantor Gaming's mobile gaming platform. Atlantis patrons will be able to play mobile casino games on their mobile devices across the resort, including the main casino, pools, Cove and Reef, by downloading Cantor Gaming's Cantor Mobile Casino™ application.

In addition, Cantor Gaming® has agreed to build a state-of-the-art, new race and sports book at Atlantis, expected to open later this year, complete with mobile sports wagering available to Atlantis customers at the property. Under the terms of its agreement, Cantor Gaming® will license its sophisticated mobile gaming and race book and sports pool systems and provide risk management consulting services to Atlantis.
"We are delighted to bring a new wave of entertainment and innovation to the Bahamas as the first provider of mobile gaming in this region. We look forward to the launch of a new race and sports book for Atlantis," said Lee M. Amaitis, President and CEO of Cantor Gaming®. He continued: "Not only does this agreement mark an exciting new geographic footprint for our business, but we are honored to work with Atlantis, at this world renowned luxurious resort, known for its style and highest customer satisfaction."
The new race and sports book will offer sports wagering fans a sleek and sophisticated wagering environment that includes the very latest in technological advancements, convenience and modern signature style. In addition, Atlantis patrons will be able to wager using Cantor Gaming's mobile sports wagering application on their Apple® or Android™ device, or on their wireless enabled personal computing devices, including tablets and smart phones, with Cantor Gaming's Wi-Fi enabled sports wagering solution.
"We are excited to partner with Cantor Gaming® and be exclusive providers of mobile gaming in the Bahamas," said George Markantonis, President/Managing Director of Atlantis, Paradise Island. He continued: "Reputed for their depth of technological innovation and industry know-how Cantor Gaming® is a natural choice as we seek to offer our customers an unbeatable experience."
About Cantor Gaming®
At Cantor Gaming®, we have built upon Cantor Fitzgerald's legacy of integrity and excellence and its unmatched financial technology to create an innovative and unique gaming system that is revolutionizing the gaming experience in Las Vegas. Cantor Gaming® is the first company licensed by the Nevada Gaming Commission to manufacture, distribute and operate a mobile gaming system in the state. We operate race and sports books across eight Las Vegas resorts, providing our patrons with an array of over the counter and account-based race and sports wagering at betting carrels, as well as casino-style mobile gaming. Cantor Gaming® offers casinos the convenience of complete mobile gaming and race and sports book solutions, including proprietary wireless gaming and sports book system, full back-office infrastructure and a portfolio of casino games and wagering products. In addition, sports betting fans can wager on-the-go from anywhere within the state of Nevada with our mobile sports wagering application compatible with Android™ and Apple® computer software and peripherals, or by using their personal computing devices, including desktop computers, laptops, tablets and smart phones with our Wi-Fi enabled sports wagering solution. We are passionate about applying technology to transform gaming and we are continuously using innovations in the operation of our race and sports books, and enhancing our products and technology, to offer customers a unique and memorable gaming experience.
Cantor Gaming® is an affiliate of the global financial services firm Cantor Fitzgerald, which has over 65 years experience and unparalleled expertise of highly secure, real-time financial transaction processing, management, and execution. Known globally for superior financial technology and real-time and secure execution of financial transactions, Cantor's clients include the world's leading banks and trading firms. Cantor's technology drives over $500 billion in transactions for the world's capital markets every day.
About Atlantis, Paradise Island resort, The Bahamas
Atlantis, Paradise Island is a unique, ocean-themed destination located on Paradise Island, The Bahamas, and features a variety of accommodations, all built around a 141-acre waterscape comprised of over 20 million gallons of fresh and saltwater lagoons, pools and habitats. Home to the largest open-air marine habitat in the world, there are over 50,000 marine animals in lagoons and displays, including The Dig, a maze of underwater corridors and passageways providing a journey through ancient Atlantis. Atlantis is home to Aquaventure, a non-stop water experience consisting of thrilling water slides, a mile-long river ride with high intensity rapids and wave surges, and never-before-seen special effects. Dolphin Cay, the resort's interaction and education center, was created with the goal of enlightening visitors about the wonders of these remarkable ocean inhabitants.