Source:
Date:
Updated:

PRNewswire
Monday, July 23, 2012
Monday, July 23, 2012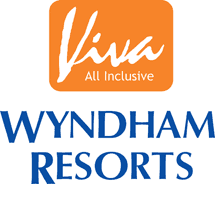 MIAMI, July 17, 2012 /PRNewswire/ – Viva Wyndham Fortuna Beach Resort, located in Freeport on Grand Bahama Island, Bahamas, is offering a special rate to locals and visitors attending a line-up of community and international events this fall taking place on the island. The events will take place from September through November. The Viva Wyndham Fortuna Beach all-inclusive rate is $104 per person, per night, double occupancy.
The line-up includes:
The Annual Junior Regatta at Crabbing Bay,

East Grand Bahama

will take place on

September 2

. Competitors will be sailing International Flying Junior (FJ) class sloops and the ISAF International Class. This family event also includes music, food and games.
Rock Week at the Viva Wyndham Fortuna Beach will take place from

September 23

– 30. Firecracker Betty, a throwback rock n' roll invasion that plays classic rock to grooving crowd pleasers along with music from the 70's, 80's and 90's and today's hits, and Stems & Seeds who play a mix of classic and modern rock, Motown and Blues will perform. Concerts will be featured throughout the resort and on the beach. 
The Annual McLean's Town Conch Cracking Festival will take place on

October 12

. The event, which centers on the conch, was established in 1972 to raise funds for a small primary school and the community of McLean's Town. Attendees can taste a variety of Bahamian conch dishes, participate in quadrille dancing, Junkanoo, climbing the greasy pole, hook conchs, a conch cracking contest and more.  
The

Ft. Lauderdale

International Film Festival (FLIFF) will take place

October 25

– 28. Celebrated actors, directors, producers, writers and film fans will have an opportunity to view a variety of international and original films made by Bahamians in the

Bahamas

.
The Conchman Triathlon will take place on

November 3

. Marking its 26th year, the athletic event draws athletes and spectators from

North America

and other parts of the world. The Conchman includes a 1K swim, 25K bike ride and a 5K run. Additionally, kids ages 12 and younger can participate in the Iron Kids event which includes a 200 meter swim, a two mile bike ride and a half mile run.
The 10th Annual NCAA Division 1 Women's Junkanoo Jam Basketball Tournament will take place

November 20

– 27. The competition will feature three separate two-game counting events and is presented by Basketball Travelers Inc.
The Viva Wyndham Fortuna Beach offers 276 island inspired guest rooms with balconies and features a secluded beach with 1,200 feet of white sands and crystal clear waters. As the only all-inclusive resort on the island, it is surrounded by tropical forests and parklands. Additionally, one of the world's largest reef systems is located just off shore which makes for memorable snorkeling. The resort is a 45 minute flight from Florida and 13 miles from Freeport Airport.
For reservations, call 1-800-WYNDHAM or visit www.vivawyndhamresorts.com. For more information about the events, visit www.bahamas.com.
About Viva Wyndham Resorts
Viva Wyndham Resorts features all-inclusive properties throughout the Bahamas, Dominican Republic and Mexico. Viva Wyndham Resorts' multilingual staff, tropical settings, extensive amenities and thorough entertainment line-up ensures guests a truly customized vivid all-inclusive experience. As part of the brand's passion for life, it strives to protect all the resort's surrounding environments and cultures by implementing green programs throughout its resorts.  For reservations or more information, call 800-WYNDHAM or visit www.vivawyndhamresorts.com.