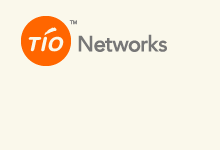 VANCOUVER, British Columbia–(BUSINESS WIRE) — TIO Networks Corp., (TSX-V: TNC) ("TIO"), today announced that is has licensed its bill payment technology to BAF Global Group Ltd "BAF" of the Bahamas. This partnership marks the first international deployment of TIO's payment processing solution.
"We are proud to have partnered with BAF for the launch of our first international licensing arrangement," stated Hamed Shahbazi, Chairman and CEO of TIO Networks. "With this integration, BAF is now able to onboard their own billers without having to create the transaction engine on their own, while enabling biller partners to offer a variety of convenient walk-up payment solutions for end customers."

This type of licensing opportunity enables TIO to expand internationally and leverage core strengths in information and payment processing, while country manager partners handle the local sales, service and treasury aspects of the business. TIO is aggressively pursuing similar arrangements that expand TIO's reach into international markets without the need to deploy on-premise hardware, thereby utilizing and scaling its cloud-based payment infrastructure efficiently. With future integrations, country managers will be able to leverage even more TIO application programming interfaces (APIs) to further simplify integration and reduce time-to-market.
BAF's Express platform was launched in February and is now processing walk-up bill payments for Grand Bahamas Power Company, the largest power company on Grand Bahama in the Bahamas. TIO assisted with the initial integration, however BAF will launch a second billing partner, Grand Bahamas Utility Corporation, in the coming weeks and plans to add additional partners in the fall using TIO's onboarding APIs.
"With TIO's technology we are working to provide walk up bill payment distribution to numerous billing partners in different industries throughout the Caribbean Islands," said Chester Cooper, CEO of BAF. "The integration with TIO's system saves time and valuable resources making for a win-win solution."
For more information on TIO and its bill payment platform, visit: http://www.tionetworks.com