Source:
Date:
Updated:

AniNews.in
Tuesday, December 10, 2013
Tuesday, December 10, 2013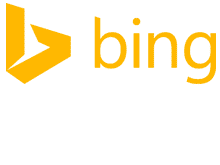 Washington, Dec. 2013 (ANI): With the travel industry expected to be 300 billion dollars worth in the US alone and the Internet being the most handy tool while searching for the destinations, one of the places that people desire to visit the most is none other than Hawaii.
Search data from Bing has revealed a list of top ten destinations that people in the US look up for on the web.
Bing places the tourist-friendly Hawaii on the top of the list, followed closed by the Bahamas that include about 2,000 islands, Mashable reports.

Hawaii has everything from nightlife to hiking to surfing, and the Honolulu and Ironman marathon draws athletes to the island.
The top third spot has been awarded to London, top choice of European destinations, followed close by Istanbul that is on the edge of Europe and Asia and hence, includes best of the two continents.
The top ten destinations looked up include:
Hawaii
Bahamas
London
Istanbul
Puerto Rico
Costa Rica
Rome
Jamaica
Seychelles
Bali