Source:
Date:
Updated:

PRNewswire
Thursday, December 27, 2012
Thursday, December 27, 2012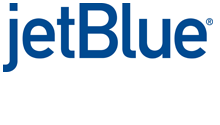 FORT LAUDERDALE, Fla. Dec. 2012 /PRNewswire/ — JetBlue Airways (Nasdaq: JBLU) today announced its intent to serve Medellin, Colombia with the addition of daily nonstop service between Fort Lauderdale-Hollywood International Airport (FLL) and Jose Maria Cordova International Airport (MDE) starting June 2013 (a).  Subject to government approval, flights are expected to go on sale in January 2013 at www.jetblue.com.

Destinations in Latin America and the Caribbean now make up almost one-third of JetBlue's route network. Medellin, Colombia's second largest city and a vibrant commercial and cultural center, will be JetBlue's 79th destination and its third destination in the South American country. JetBlue also offers nonstop service between Bogota and both Fort Lauderdale and Orlando, Florida as well as nonstop service between Cartagena and New York's John F. Kennedy International (JFK).  
 
"JetBlue's addition of nonstop service between Fort Lauderdale and Bogota earlier this year has performed so well that we're adding a second option for the Colombian community in South Florida," said John Checketts , director of route planning for JetBlue Airways. "We are thrilled to add our third Colombian city, Medellin. It is an amazing city, filled with tree-lined avenues and a interesting culture, and home to some of Colombia's most important businesses. Our schedule will accommodate our customers well, whether they are visiting friends and relatives, traveling for business or just going for a 'bandeja paisa' in the flower city."
"Congratulations to JetBlue for their continued growth in markets such as Medellin which serve the South Florida community so well. We look forward to helping make this new route to Columbia's second largest city successful," said Fort Lauderdale-Hollywood International Airport Director, Kent George.
"JetBlue's new route is another vote of confidence in Medellin and its internationalization process, which contribute to both our competitiveness and connection to the world. We welcome JetBlue to our home," said Medellin mayor Luis Fernando Suarez .
"We at Medellin airport welcome JetBlue's announcement that it is seeking to initiate non-stop service between Medellin and Ft. Lauderdale," said Airplan General Manager Sara Ramirez . "Our rapidly growing airport will be warmly hospitable to JetBlue as a new airline. Medellin residents look forward to the start of this exciting new service."
JetBlue's schedule between Fort Lauderdale and Medellin:

In addition to its nonstop service to South Florida, Medellin customers will be able to conveniently connect onwards from Fort Lauderdale to other destinations in the United States and the Caribbean including: Austin, Texas; Boston, MA; Hartford, CT; New York (JFK and LaGuardia); Newark, NJ; San Juan, Puerto Rico; and Washington DC;.
With this new addition, JetBlue will serve 27 Latin American and Caribbean destinations in 2013, including: Aruba; The Bahamas (Nassau); Barbados; Bermuda; Cayman Islands (Grand Cayman); Colombia (Bogota, Medellin and Cartagena); Costa Rica (Liberia and San Jose); Dominican Republic (La Romana, Puerto Plata , Punta Cana, Samana, Santiago and Santo Domingo ); Jamaica (Kingston and Montego Bay); Mexico (Cancun); Puerto Rico (Aguadilla, Ponce and San Juan); St. Croix; St. Lucia; St. Maarten; St. Thomas; and, Turks and Caicos (Providenciales).
JetBlue's flights to Medellin will be operated with its comfortable Airbus A320 fleet and award-winning service featuring convenient, assigned seating; a first-checked bag free (b); complimentary and unlimited name brand snacks and drinks; comfy leather seats; and more legroom than any other carrier in coach (c).
About JetBlue Airways        

JetBlue is New York's Hometown Airline™ with other focus cities in Boston, Fort Lauderdale, Los Angeles, San Juan and Orlando. Known for its award-winning service and free TV as much as its low fares, JetBlue offers the most legroom in coach of any U.S. airline (based on average fleet-wide seat pitch)  as well as super-spacious Even More Space seats. JetBlue is also America's first and only airline to offer its own Customer Bill of Rights, with meaningful and specific compensation for customers inconvenienced by service disruptions within JetBlue's control. Visit www.jetblue.com/promise for details. JetBlue serves 75 cities with 750 daily flights and plans to launch service to Charleston, S.C., Albuquerque, New Mexico, and Philadelphia in 2013. With JetBlue, all seats are assigned, all fares are one-way, and an overnight stay is never required. For information call +1 800-538-2583 (TTY/TDD +1 800-336-5530) from the USA, 01800-9-156761 from Colombia landlines, or visit www.jetblue.com.
(a) Subject to receipt of government operating authority  
(b) Free first bag subject to weight and size limits and exceptions for itineraries including flights marketed or operated by other airlines.
(c) JetBlue offers the most legroom in coach, based on average fleet-wide seat pitch for U.S. airlines.