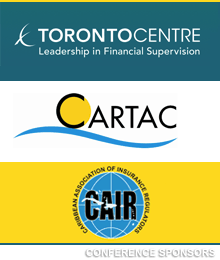 Insurance industry leaders from across the Caribbean are meeting in The Bahamas this week to look at ways of improving financial analysis and strengthening the sector in the wake of the global financial crisis.
The Caribbean Assocation of Insurance Regulators Workshop and Conference began today at the British Colonial Hilton in Nassau.
Opening the four-day event, Minister of State for Finance Michael Halkitis said: "As world leaders continue to deal with the global financial crisis, regulatory challenges are emerging. It is more important now than ever for regulators to be vigilant and promote the development of fair, safe and stable insurance markets."

The workshops, which are co-sponsored by the Caribbean Assocation of Insurance Regulators, the Caribbean Regional Technical Assistance Center and the Toronto Center, have attracted 61 participants from 21 Caribbean jursidictions.
"A strong regulatory environment enhances the financial stability of the insurance sector; this is of particular significance in the Caribbean," said the Minister.
"Each jurisdiction represented undoubtedly shares the mandate to protect the policyholders and, as you continue to review the financial information presented by insurance companies with greater skill, it is ultimately the policyholder's interest that will be better safeguarded."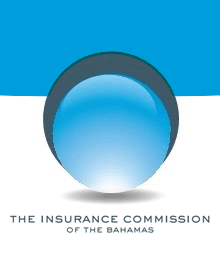 Superintendent of Insurance with the Insurance Commission of The Bahamas, Michele Fields, also spoke at the opening ceremony, stressing the importance of attending workshops and networking to improve skills.
"We, as supervisors, must continually avail ourselves with training opportunities like this workshop," she said. "[We need to be] enhancing our monitoring and analysis and implementing focused on-site examinations. This facilitates a more focused and effective use of our supervisory resources."
"As we all know, the global financial system remains a fragile and vulnerable place. The banking sector remains at the epicentre of the crisis. It is critical that the insurance industry is able to withstand and absorb the aftershocks of the crisis and not become mired in the problem."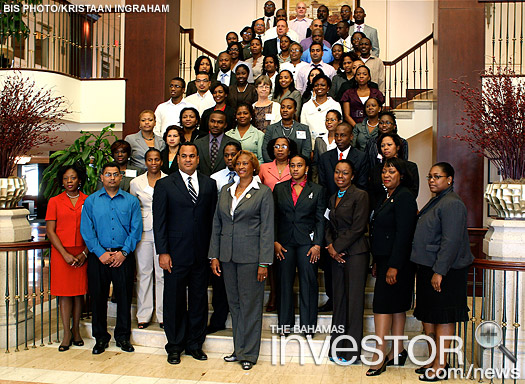 Standing on the staircase at the British Colonial Hilton are the 61 participants representing 21 jurisdictions, along with the programme presenters and coordinators at the CAIR/CARTACT/Toronto Centre workshop, June 11, 2012. (BIS Photo/Kristaan Ingraham)
cmorris@dupuch.com