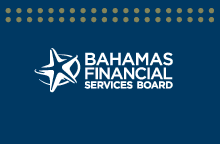 The Bahamas Financial Services Board (BFSB) is celebrating the 12th anniversary of its Industry Excellence Awards programme at a Gala Awards Banquet on Friday, 09 November.
At that time, the Recipients for the 2012 Achiever of the Year, Professional of the Year, and Student of the Year will be announced – academy award style. BFSB CEO Aliya Allen says, "This awards programme recognises and pays tribute to "People Power" – recognised as one of the most important assets of our financial services industry. Capacity building to meet the myriad challenges and opportunities that confront us today remains a key to success, and the sustainability of our sector."
The 2012 Nominees are:
ACHIEVER OF THE YEAR
Christan L. Pratt, Application Developer, Credit Suisse AG, Nassau Branch
Kenton D. Lightbourne, Assistant Manager-Issuance, Bank of The Bahamas Ltd.
Lakishna K. Davis, Control Representative, Cititrust (Bahamas) Limited
Misty Wilson, Trust Officer, UBS Trustees (Bahamas) Limited
Royanne T. Rolle, Risk & Jr. Compliance Officer, Societe Generale Private Banking (Bahamas) Ltd.
Shelley A. Ward, TEP, Assistant Relationship Manager, Julius Baer Bank &Trust (Bahamas) Ltd.
Wayne A. Wilson, Manager-Credit Risk Management, Scotiabank (Bahamas) Limited
PROFESSIONAL OF THE YEAR
Alice M. Josey, Manager-Data Centre, Bank of The Bahamas Ltd.
Alphonzo Munnings, Application Development, Credit Suisse AG, Nassau Branch
Duhiza T. Swaby-Smith, Senior Compliance Officer, Banque Privee Edmond de Rothschild Ltd.
Glennette T. Reckley, Senior Manager-Legal Services, Scotiabank (Bahamas) Limited
Llewellyn Boyer-Cartwright, Senior Associate, Callenders & Co.
Marva T. Mackey, Administrative Assistant, Dominion Management Services Ltd.
Renaldo C. Harding, Manager-Operations, Trust & Fiduciary Services, Societe Generale Private Banking (Bahamas) Ltd.
Werner H. Gruner, Relationship Manager/Director, Julius Baer Bank & Trust (Bahamas) Ltd.
STUDENT OF THE YEAR (COB Graduate)
The Student of the Year Award 2012 is co-sponsored by Societe Generale Private Banking (Bahamas) Limited and the Association of International Banks & Trust Companies in The Bahamas (AIBT). COB and Industry Panels review the nominees independently of each other, with the selection of the Student of the Year resulting from combined scores.
Also to be recognised at the awards ceremony will be the 2012 Executive of the Year and Mentor of the Year as well as the recipient of this year's Development and Promotion Award – all three of which are to be announced later this week.
The Industry Excellence Awards Programme was introduced by BFSB in 2001 to recognise excellence in performance amongst industry practitioners. Since inception the programme has been cosponsored by the Financial Services Industry Professional Industry Associations. Candidates are reviewed by a Nominations Committee and then referred to an independent Blue Ribbon Panel that makes the final selections of each year's Recipients.