The Fifth Routes Americas, one of the largest events on the region's airline industry's calendar, will take place on Nassau and Paradise Island next week.
The three-day event, which runs February 19-21, will be hosted by Nassau Airport Development Co (NAD) and its key partners Atlantis Paradise Island and the Nassau Paradise Island Promotion Board.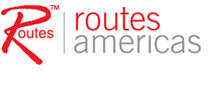 This year's Routes Americas event will be attended by more airlines and airports than any previous event, confirming Routes Americas' position as the largest commercial aviation event for the entire Americas region.
Sixty airlines are currently registered to attend the event, which has attracted a wide range of carriers including US airlines, American Airlines, US Airways, and United Airlines, as well as low-cost carriers JetBlue, Southwest Airlines, and Spirit.
The three largest airlines in Latin America (GOL, LAN, and TAM) have also confirmed that they will be in Nassau for the event, along with a strong Canadian presence, which includes Westjet, Air Transat, and Sunwing.
There will also be a significant attendance by airlines from other parts of the world, such as British Airways, TUI and Monarch Airlines.
Nigel Mayes, vice president of Routes explains: "The growth of this event mirrors the growth in the economic climate within the Americas and the demand from the air service development community to meet at one event for the entire region. Routes Americas is the most significant platform where air links both within and across continents can be discussed and new air services are born."
President and chief executive officer of NAD, Stewart Steeves, adds: "Nassau Airport Development Company is delighted to be the host airport for Routes Americas 2012."
"As an airport that is building for the future, we are especially pleased to be able to have approximately 60 airlines from around the world see first-hand how we are building to meet the demands of the destination and to serve their needs."
"The importance of Nassau as the gateway or hub for the islands of The Bahamas cannot be overstated," comments David Johnson, Director General of the Bahamas Ministry of Tourism and Aviation. "The fact that this is an Americas forum is important to note, because we can now claim to be firmly connected to the Americas, with the addition of the COPA service from Panama City, directly connecting the islands of The Bahamas to South America, Central America and closing the circle around the United States of America, Canada and the Caribbean."