The Securities Commission of The Bahamas has announced that it has entered a Memorandum of Understanding (MoU) under the Alternative Investment Fund Managers Directive (AIFMD) with BaFin, the German Federal Financial Supervisory Authority.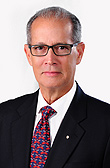 Chairman of the commission Robert Lotmore (pictured), says: "Cooperation with other securities regulators remains a strategic priority for the Commission. It is a critical aspect of good securities regulation, particularly for international financial centres, and the Commission intends to continue to demonstrate regional leadership in this area."

AIFMD MoUs allow Bahamas based alternative investment fund managers (AIFMs) to market or to perform fund management activities for alternative investment funds (AIFs) in markets supervised by co‐signatory European securities regulators. Similarly, they allow European based fund managers to
manage or market Bahamas based AIFs in markets where the European regulator has entered into an AIFMD MoU with the commission.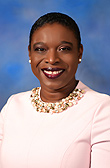 "The commission is very pleased to have entered the MoU with BaFin," says executive director of the commission Christina Rolle (pictured). "We continue to pursue an AIFMD MoU with Italy's securities regulator, which is the last of the currently eligible European regulators under the AIFMD regime remaining to finalize negotiations with."
The bi‐lateral cooperation agreement with BaFin came into force on February 15, 2019.
Prior to entering the agreement, the commission had entered into AIFMD MOUs with counterpart securities regulatory authorities in the following jurisdictions:
Austria
Hungary
Portugal
Belgium
Iceland
Romania
Bulgaria
Ireland
Slovak Republic
Cyprus
Latvia
Spain
Czech Republic
Liechtenstein
Sweden
Denmark
Lithuania
The Netherlands
Estonia
Luxembourg
United Kingdom
Finland
Malta
France
Norway
Greece
Poland
The objective of AIFMD, a directive of the European Parliament and Council, is to create a comprehensive regulatory framework for AIFMs either operating from the European Union or marketing AIFs there. AIFs include hedge funds, private equity funds, real estate funds and other types of institutional funds.