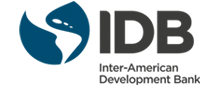 The Bahamas took a step towards greater uptake of technology within the public sector this week, signing a loan agreement with the Inter-American Development Bank (IDB) to fund its digital transformation agenda.
The Inter-American Development Bank is providing a $30 million loan to support The Bahamas' Government Digital Transformation to Strengthen Competitiveness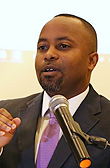 project.
Speaking at the loan signing ceremony, Minister of State for Grand Bahama Kwasi Thompson (stock photo) said: "The government has begun to heighten the role of information communication and technology as a national priority underpinning the further development of The Bahamas."
"We must improve the digital infrastructure and capacity within the public service to provide improved levels of customer service efficiency, transparency and accountability."

The Minister also highlighted recent efforts to transform Freeport into a tech hub by incentivising investors in that niche, saying: "If we are to realise this goal, we must first change the way we do business. We cannot expect a national digital revolution to take place if the government is not prepared to embrace its own digital transformation."
With modernisation high on the agenda, the government is hoping to introduce a single window concept whereby citizens can access numerous services through a single digital interface at any time. It will also look at streamlining government procedures, increasing transparency and strengthening auditing and control mechanisms.
In addition to the digital transformation loan, the IDB also committed to providing a $100 million Contingent Loan for Natural Disaster Emergencies, which will enhance disaster risk management, improve monitoring and enable financial protection and risk transfer. The signing ceremony for both loans took place at the Melia Resort in Nassau.