Source:
Date:
Updated:

Tourism Today
Tuesday, June 26, 2018
Wednesday, June 27, 2018

The Bahamas Ministry of Tourism and Aviation (BMOTA) is pleased to report that first quarter international visitor results point to an increase in arrivals, signaling that business turnaround from Q4 of 2017 has continued to flow into 2018. The Ministry is anticipating a strong summer season for tourism across the destination.
Overall, The Bahamas experienced significant increases in foreign air and sea arrivals, which are up 2.8%. Foreign air arrivals alone reached a substantial 18% increase compared to Q1 of 2017.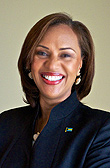 "The Ministry of Tourism has put tremendous focus and effort into our marketing, public relations and sales programs and we are very pleased to see these Q1 results," said Director General, Joy Jibrilu. "Our program has targeted consumers across traditional and digital communications channels, and across regions including the U.S., Canada, U.K., Europe and Latin America. We believe that the impressive increases in air arrivals are proof of the value of our marketing investment."
Grand Bahama saw an uptick of 5.1% in foreign arrivals. The increase came after the island received a significant rise in cruise arrivals at the beginning of the year, as well as a big leap in air arrivals during the month of March.
The Out Islands continued to attract international visitors with a double-digit increase of 10.4% in foreign arrivals. Andros (+13.4%), Exuma (+4.8%), Long Island (+15.2%), Inagua (+81.4%), Bimini (+21.2%) and San Salvador (+16.1%) each saw growth in visitors compared to Q1 of 2017. Arrivals to Eleuthera significantly jumped with overall foreign arrivals coming in at an outstanding overall increase of 138.4% year over year, due in part to healthy cruise passenger stopovers.
While Nassau and Paradise Island's overall foreign arrivals were down slightly (-1.8%) due to some weather related cruise cancellations, air arrivals to the island were up by 19.5%.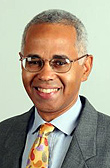 "We are very pleased with these results and anticipate this upward trend to continue to positively impact the tourism sector and local businesses," said Bahamas Tourism and Aviation Minister Hon. Dionisio D'Aguilar. "The Bahamas is a magnificent place to visit and we're excited to see that international travelers are still choosing our home as their Caribbean destination of choice."
With the combination of new hotel openings, resort renovations and ongoing marketing efforts, The Bahamas saw room revenue increase by 39% compared to Q1 of 2017. The number of room nights sold increased by 26%.
This exceptionally positive trend in arrivals is helping to attract new airlift to The Bahamas, such as Bahamasair's new direct flights from Miami to Bimini and American Airlines' recent addition of five new flights to multiple islands beginning December 2018. The BMOTA considers this just the start of a successful year ahead.
Source: Tourism Today/MOT.