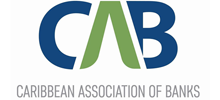 CASTRIES, St Lucia. November 2018 (CAB) – The Caribbean Association of Banks has announced its new Board of Directors for 2019, as it continues to build on its role as advocate for the region's financial services sector.
The new CAB Board of Directors comprises:
Chairperson – Bank of Montserrat., Mr. Dalton Lee; Vice Chairperson – JMMB Bank Ltd., Mrs. Moya Leiba-Barnes; Immediate Past-Chairperson- Antigua Commercial Bank Ltd., Ms. Joanna Charles; Director – 1st National Bank St. Lucia Ltd., Mr. Johnathan Johannes; Director – CARICOM, Mrs. Evelyn Wayne; Director – Consolidated Finance Co. Ltd., Mr. Rolf Phillips; Director – First Citizens Bank Ltd., Mr. Brian Woo; Director – First Global Bank Ltd., Mr. Norman Thompson; Director – JN Bank Ltd., Ms. Leesa Kow; Director – Republic Bank (Suriname) Ltd., Mr. Sean Husain; Secretary – CAB Secretariat, Mrs. Wendy Delmar.

The CAB is a community of banks and other financial institutions in the Caribbean Region, which proactively influences issues impacting the financial services sector through advocacy, education and networking. The CAB represents fifty-three (53) banks and financial institutions in the Caribbean with an asset base in excess of US$41 billion as at Dec 31, 2017, in addition to eighteen (18) Service members comprising regional and international technological and professional institutions and three (3) Honorary Members.
The new Chairman, Mr. Dalton Lee, in accepting the position said, "I look forward to working with the current board and its members as we continue to build the CAB into the preeminent advocate for banks and other financial institutions throughout the region. Banks throughout the world, and particularly in the Caribbean, are faced with frequently changing regulations and international mandates that focus on how we do business with the large financial center banks. In this environment, our banks have to be nimble and agile, while at the same time continuing to deliver exceptional service to our customers, and strong financial results for our stakeholders. As a result, the CAB has to be a strong advocate that supports and promotes its members as they continue to provide superior service in their communities."
The Past-Chairperson, Ms. Joanna Charles, highlighted that, the CAB had completed the third year of its 5-Year Strategic Plan and she was pleased that the majority of the initiatives under its strategic imperatives (Advocacy, Membership, Operations and Financial) were achieved and in some instances, surpassed.
Ms. Charles noted that, "As the old era of traditional banking comes to a close and digitization ushers in, we must be ready to respond. None of us know what the future will hold but we must be prepared. The CAB stands ready to facilitate discussions on industry collaboration and will continue to advocate on key issues to keep the industry Proactive, Protected and Profitable".
The CAB continues "To proactively influence matters of interest to financial institutions through advocacy and education", and it is guided by the following main pillars of its value proposition:
Effective Advocacy;
Premier Networking Platform;
Facilitation of Industry Cooperation and Harmonization;
Reliable and Relevant Source of Information;
Facilitation of Industry-Specific Education and Training; and
Benefits of Economies of Scale through Cost Reduction and Sharing of Services.
Missing from top photo: Leesa Kow, Norman Thompson, Rolf Phillips, and Sean Husain.