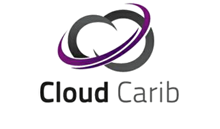 Bahamian tech company Cloud Carib has announced that it is now hosting a signing node on the cryptocurrency and blockchain GoChain network.
GoChain is a scalable, high performance, decentralized cryptocurrency and blockchain that supports smart contracts and distributed applications.
Cloud Carib, a Bahamian company, is committed to assisting in the technical transformation of the region by investing resources for transformation.

The establishment of a signing node on the GoChain network demonstrates Cloud Carib's dedication to the development of The Bahamas as the "Silicon Valley of the Caribbean".
GoChain runs its network on a Proof of Reputation consensus model, relying on the reputation, reliability and strong brand of the members in their network.
"Blockchain and cryptocurrency provides the foundation for digital transformation of the region – a region known for high trust, which carries a reputation of protecting the world's assets and Cloud Carib is a proud participant," said founder and chief technology officer, Stelios Xeroudakis.