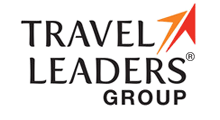 NEW YORK, Oct. 31, 2018 /PRNewswire/ — The latest travel trends survey from Travel Leaders Group conducted among 1,000 North American travel advisors reveals that active and adventure travel, along with culinary and wine-focused journeys, are currently among the most popular specialty travel choices, while Scotland and the Netherlands make an appearance among the top five up and coming European destinations. Also, Singapore moved up a notch in popularity in the Asia/Southeast Asia category.

More than two-thirds of professional travel agents participating in the survey say consumers are spending somewhat to significantly more per trip in 2019 versus the current year and more than 90 percent feel positive or very positive about their business outlook for the coming year. The survey, conducted between September and October 2018 by Travel Leaders Group, one of North America'slargest travel agency companies, is a strong barometer of current travel trends among North American consumers.
Also notable, the survey results indicate that travel advisors are most commonly booking trips of six to seven days, followed by eight to 10 days in length. Only 1.5 percent of those surveyed indicated they primarily book trips of less than four days, demonstrating that, when consumers are investing a more significant amount of time and expense, they want the expert advice and guidance of a professional travel advisor to help ensure a smooth and fulfilling journey.
"These survey results reinforce a number of interesting trends we're seeing in the travel industry right now," said Ninan Chacko, Travel Leaders Group CEO. "There is an increasing focus on specialty and niche travel and consumers are clearly relying on travel advisors to book their most important and treasured journeys."
In the niche and specialty travel category, active and adventure trips topped the survey results, followed by honeymoon and destination weddings, culinary and wine, reunions and wellness. Coming in at number six was women-only journeys.
The current top international (non-cruise) destinations being sought by consumers, according to Travel Leaders Group travel advisors, are:
Mexico
Italy
The Dominican Republic
The Bahamas
Jamaica
Other countries in the top 10 include Costa Rica, Australia, France, Aruba and England.
The top domestic (non-cruise) destinations are:
Hawaii (including Honolulu, Kauai and Maui)
Orlando
Las Vegas
New York
Ft. Lauderdale
Rounding out the domestic top 10 were Miami, New Orleans, Washington, D.C., Anchorage and the U.S. Virgin Islands.
In the international cruise category, the Caribbean maintained the top spot, followed by European river cruises and then Mediterranean cruises. Domestically, Alaska cruises came in first, followed by Hawaii voyages.
"Cruises continue to be very popular among North Americans, both in Europe and domestically," said Chacko. "The cruise industry excels at providing an exceptional experience and level of convenience that keeps repeat cruisers coming back year after year and entices the new-to-cruise with amazing new ships and less traditional options such as river and expedition cruising that are continually driving increased interest."
Other survey results include top up and coming international destinations by region:
Europe                                                                                                           
Iceland
Croatia
Scotland
Portugal
Netherlands
Central/South America
Peru
Panama
Ecuador-Galapagos Islands
Brazil
Argentina
Asia/Southeast Asia                                                                           
Thailand
Vietnam
Maldives
Singapore
Philippines
Pacific Region
Tahiti
Bora Bora
Fiji
Moorea
Cook Islands
Travel advisors participating in the survey represent a number of Travel Leaders Group brands. Travel Leaders Group ranks as one of the industry's largest travel agency companies.