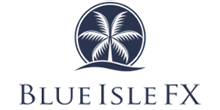 NASSAU, Jan. 17, 2017 /PRNewswire/ — Blue Isle Markets, Inc. "Blue Isle FX" announced today that the Mediatrix Capital Fund, Ltd. (Bloomberg Ticker: MCFCLAA BM), has selected it to provide trading infrastructure support. The Mediatrix Capital Fund is an open-ended Bahamian hedge fund, with subscription of a billion dollars, which launched January 2nd, 2017.
"After several months of discussions and an in-depth review of Blue Isle's ECN/STP structure, we are comfortable knowing that Blue Isle will handle our trades in a professional manner. We are impressed with the fact that they offer institutional pricing combined with the service of a boutique shop, which provides us exceptional client service and room for growth," said Mediatrix Capital Co-Founder and Chief Executive Officer Michael S. Young.

"We have access to options and OTC exotics, which supports a component of the Mediatrix Capital Fund's strategy of risk mitigation in the long term. They were also supportive of our recent brokerage of the year award from ManagedFX.com, which is a great accolade," said Blue Isle General Manager Michael Stewart.
Blue Isle FX's team is led by experienced, 25+ year traders who offer only ECN/STP market liquidity to all clients and understand the importance of direct market access and straight-through processing. Both commercial trading clients and seasoned retail traders benefit from Blue Isle's exceptional platform and a ECN/STP network that provides secure trading, access to many assets classes to trade, transparency and reliability.