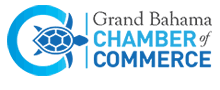 The Grand Bahama Chamber of Commerce held its first meeting of its new board of directors January 4, where the new slate of business leaders reviewed its work of the past year and began to lay out its plans for 2017.
The afternoon retreat was an opportunity for the incoming new board members to become familiar with the business organization's work for the new year.
Newly-elected president Mick Holding led the meeting held at Pelican Bay's convention centre in Lucaya, Grand Bahama.

The Grand Bahama Chamber of Commerce is made up of local volunteer business leaders, working to promote and support business development in an effort to encourage growth and expansion in the Grand Bahama economy within a healthy and clean community environment.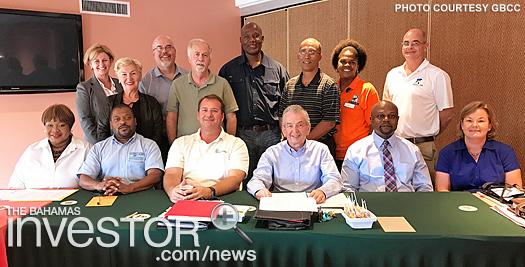 Pictured: (front row, from left) Executive Director Mercynth Ferguson; Treasurer Ralph Hepburn; 1st Vice President Dan Romence; President Mick Holding; 2nd Vice President Lawrence Palmer; and, Secretary Karin Sanchez. Pictured: (back row, from left) Lesley Davies-Baptista; Rengin Johnson; Erik Russell; Daniel Lowe; Greg Laroda; Dillon Knowles; Patra Albury; and Jeremy Cafferata. Not pictured: board member Edward Marshall. (Photo courtesy Grand Bahama Chamber of Commerce)