The Centre for Training and Innovation (CTI), which was created through a partnership with One Eleuthera Foundation and The South Eleuthera Mission, held an open day earlier this month to celebrate one year of operation.

In early 2016, CTI became the first tertiary education facility to serve Eleuthera with several training and skills programmes that are accredited by the National Accreditation and Equivalency Council of The Bahamas (NAECOB).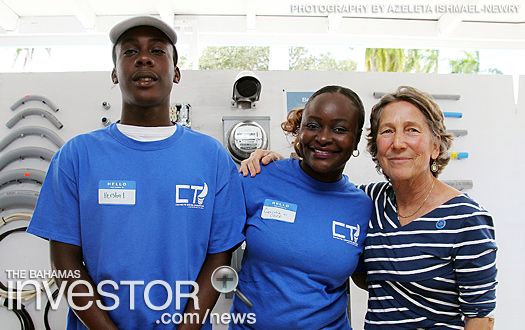 Its training areas include housekeeping, landscaping, farming, carpentry, plumbing and electrical. Maths and English preparation courses for BJC and BGCSE exams, introduction to computers, life enrichment and student life are part of the curriculum.
Nearly $3.5 million, primarily towards the purchase, renovation and improvement of the 40-acre Rock Sound Club has been invested into CTI and establishment of the school.
Twelve acres were cleared and landscaped and infrastructure work was done that included restoration to three cottages that offer 12 rooms for rental income, one cottage with four rooms for office and classroom space, a staff centre with IT room, trainee lounge, and a sick bay and a laundry room. A centre with 10 offices, two bathrooms, conference rooms, and a kitchen were also completed.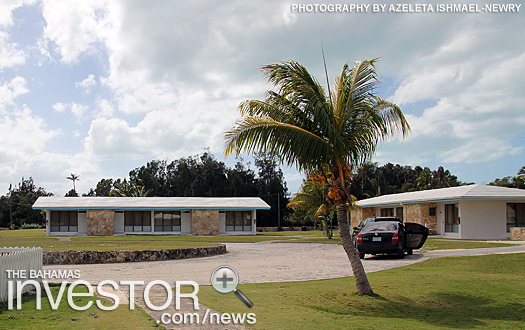 Moving into their next phase, CTI, is currently seeking $1.4 million for renovations of an additional 8 rooms at the hotel, install an IT infrastructure and repair the large half-size Olympic swimming pool to ready it for guests and a swim club.
Donations and income generating activities are core contributors towards CTI's viability. One hundred percent profit is realized from sales deriving from farm produce, furniture made or services provided. A donation of $385 provides one tool kit for a student, one of $17,000 furnishes a carpentry workshop and an $18,000 donation will train and apprentice a CTI student for one 1 year.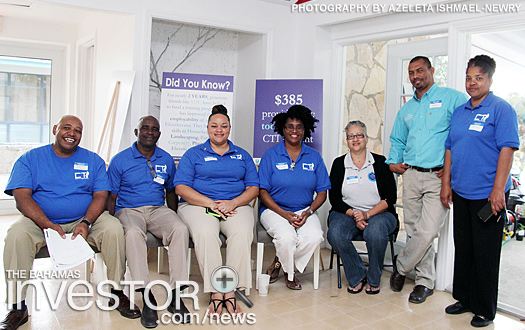 "CTI's main areas of focus are education, training and economic support," said Shaun Ingraham, chairman and president. "When people can see how the funds are being used, and the positive impact being made; it's a win-win for all."
Currently, CTI's major initiative is the learn and earn programme that is unique to vocational education in The Bahamas. Students attend courses for two days a week and work in their trade while earning a stipend for the remaining four days. CTI states that it is an effective approach that improves educational attainment and promotes a locally employed workforce.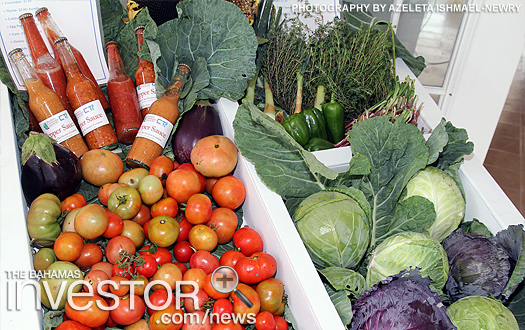 So far, an average of 81 per cent of the trainees have passed their academic courses with an average grade of 75 per cent.
Other programmes at CTI include workshops and certificate courses for CTI's affiliates, local non-profits and the public. The Retreat, which is CTI's hotel and Eleuthera Community Farms, is an operation that offers education and a commerce aspect where food is grown for learning and economic purposes.
Plans for a canning factory will complement the use of crops grown on the farm.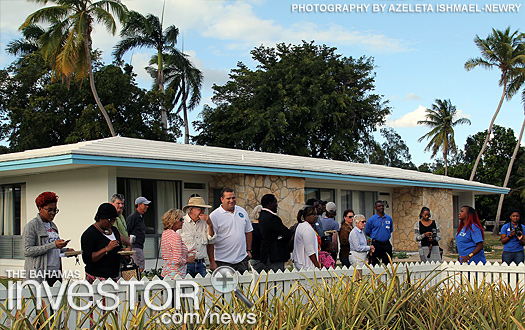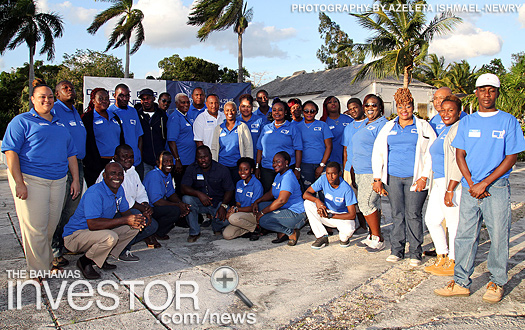 Photos: Visitors are given a tour of the Centre for Training and Innovation in Eleuthera by staff and students during an open day earlier this month. (Photos by Azaleta Ishmael-Newry)