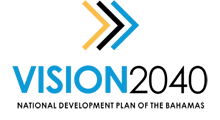 The final draft of the National Development Plan (NDP), an economic roadmap for The Bahamas' future, is set to be released next month following three years of intensive research and stakeholder engagement.
Funded in part by the Inter-American Development Bank (IDB), the NDP launched in November 2014 with the aim of addressing the country's challenges in four key areas: the economy, governance, human capital and the environment.

It has been developed by the Economic Planning Unit (EPU) within the Office of the Prime Minister in collaboration with The Bahamas Chamber of Commerce and Employers Confederation (BCCEC) and the University of The Bahamas.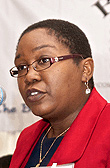 Speaking exclusively to The Bahamas Investor, the EPU's director of economic development and planning Dr Nicola Virgill-Rolle (pictured, stock photo) called the plan "a reform agenda" and said it covers every aspect of Bahamian life.
The NDP's overarching aim, she said, is to bring about prosperity.
"We are looking for a country which is comfortable engaging in a global environment and can hold its own because of the strength of its people, its competitiveness and its business environment. A country where people have the opportunities to achieve what they need to achieve, where it is well-governed and there is transparency and accountability. All of these are part of a vibrant economy. Those are the types of things we envision and which are encapsulated in our vision statement."
With the final plan finished, Dr Virgill-Rolle said the work is just beginning for her team.
"Getting that preliminary work done is great. There's a pathway and you can see what you need to do, but now we need to implement. That's the real transformative work."
To assist with its implementation, the plan will be accompanied by legislation that mandates certain tasks and establishes the NDP Council, which will be responsible for overseeing its adoption and reviewing the plan where necessary every five years.
According to Dr Virgill-Rolle, all political parties were heavily involved in developing the document to ensure that it is a non-partisan effort and all parties are committed to bringing it into force.
Dr Virgill-Rolle noted that certain aspects of the plan have already been implemented, saying: "Agencies are already beginning to look through the document and work on it. Work is already happening and we are going to be able to tick quite a few things off the list soon."
cmorris@dupuch.com